Previously posted on Forbes.com, this is the unedited and fully illustrated version.
When the action is right in front of you, and you want to pull out your phone to capture it, what do you do? Do you turn your phone sideways, or hold it vertically? If you held your phone upright, you're like most people and are helping to accelerate a growing trend — the rise of vertical video.
Today, the vast majority of content captured on smartphones is shot vertically. In fact, research has shown we hold our phones vertically 94 percent of the time, so not only is it how we capture content; it's how we consume it too. In line with this trend, we've seen Snapchat, Instagram Stories and Facebook all move to embrace vertical content formats.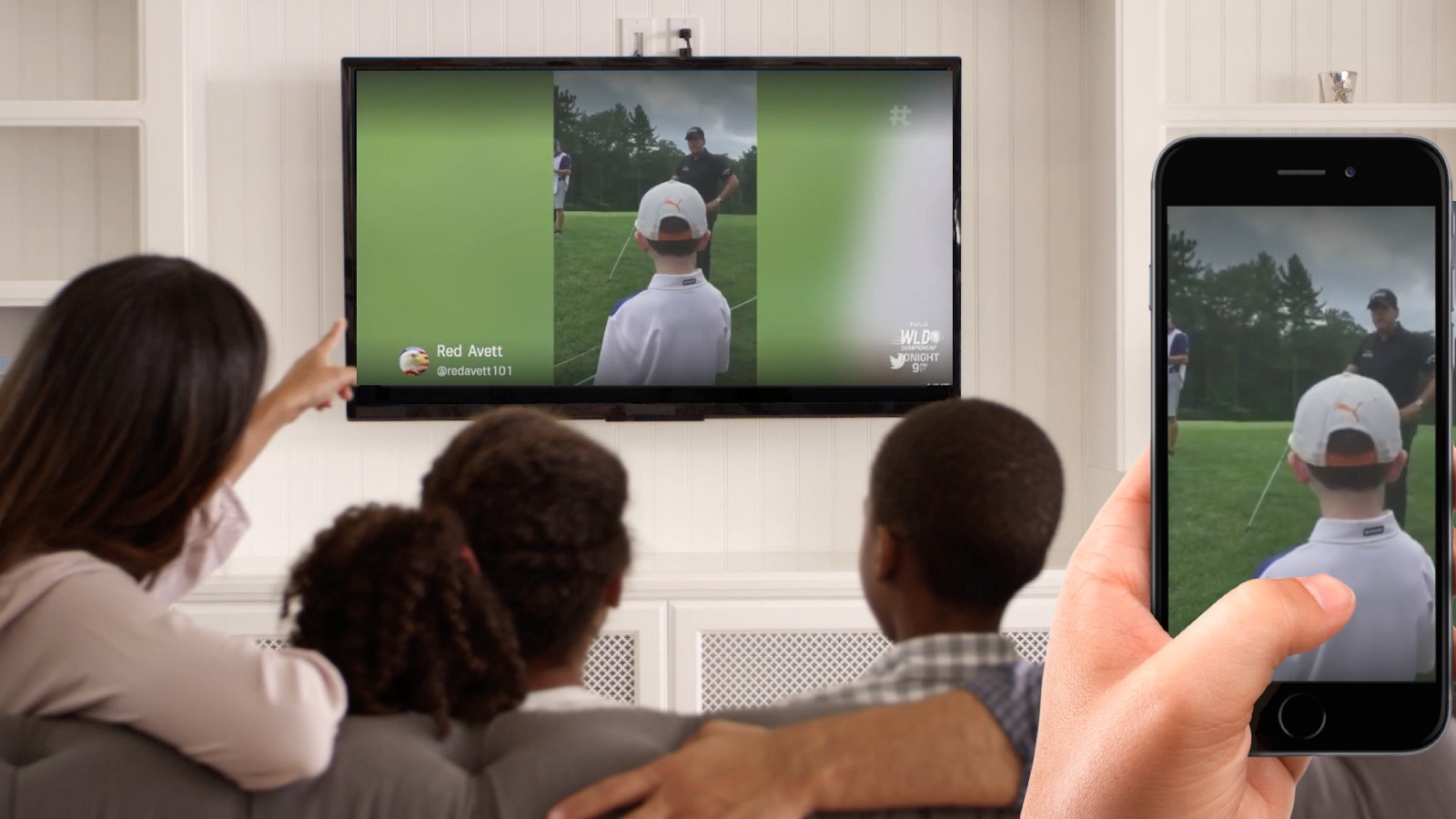 Adopting a new format can be a difficult shift for many marketers and content producers who are used to the traditional horizontal style of shooting footage, but there are several examples of those that are doing it right. What can we learn from them? How can we remain flexible and provide real-time content in the formats our audience is already using? The answers to these questions are key to creating authentic, relatable experiences for our fans and audiences. Let's take a look at how these pros are tackling the challenge.
New Formats: Understanding the Medium and the Audience
The rise of vertical video presents both opportunities and challenges when it comes to brand storytelling. The vertical format inherently requires a closer cropped, more refined take. With society used to the traditional widescreen format, it can be difficult to share the same depth in terms of the context in a short story, however, the vertical orientation offers immediacy, an intimate view, and interactivity as the consumer holds their touchscreen smartphone in the upright position.
Snapchat arguably pioneered the vertical video content format, which is likely why ESPN took to the popular platform to launch a new demographic specific, vertically oriented version of it's flagship show, Sportscenter. The segments are shot and built for younger viewers who are consuming stories in short bursts, with each segment lasting approximately 60 seconds and the viewer's ability to skip through uninteresting subjects with the tap of their finger.
"Vertical video has changed our editing process," said Steven Braband, director of digital video operations, ESPN. "Prior to launching SportsCenter on Snapchat, virtually every highlight we created would first use the traditional 'game angle', then go to replay angles on some of the biggest plays. Now, if you look at our SC Snapchat show, we're often going straight to the replay angle of a big LeBron dunk, for example, and that's all we need."
The Keys to Great Storytelling on Vertical Platforms
As viewers hold their phones upright and sift through mountains of content with the tap of their finger, brands have to produce stores that grab attentions from consumers in the moment. Relevance, authenticity, action, are all important, but even the most visually stunning story can fall flat if it doesn't captivate. A successful vertical story starts with grabbing your audience's attention, while also letting the passion and character of people shine through.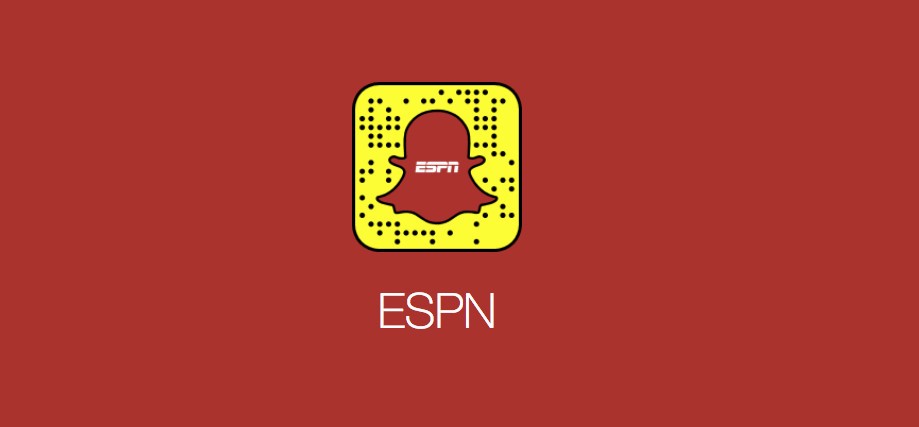 "If you follow best practices and spend time producing specifically for each platform, you'll be able to better position your content in fans' news feeds," shares Braband. "We've focused on the best way to grab the attention of our fans with animated, provocative text and thumbnails. Also, we produce differently for special events than we do for TV. For the NFL draft, we produced a completely original Instagram Stories experience for the five days leading up to the draft. We didn't use footage from TV or elsewhere because it had to be an entirely original production to fit Instagram."
In the last year, Tagboard worked with NBC's Golf Channel and NFL Network pioneer the use of vertical video content syndicated on broadcast to aid in the art of storytelling. The content gives fans a more intimate look at their favorite athletes in the moment, pulling in coveted views from behind the scenes using Snapchat and Instagram, and producing it directly into their stories live on-air.
"Snapchat allows us to engage with golf fans by giving them further access into the lives of professional Tour players, as well as their favorite Golf Channel talent, in a fun, unique way on-air. Our partnership with Tagboard enables us to get that content live on-air, in a few easy steps,"-Tina Lloyd, Director of Digital Marketing and Social Media of Golf Channel.
Early Adoption of Emerging Features
Holding your phone upright with your left hand, leaves the opportunity to interact with your right (or vice versa if you are a lefty). As a content creator, how can you leverage this? New video features from interactive polls, to geofilters, stickers and augmented reality continue to reshape both the storytelling and the consumption experience — opening up more ways than ever for brands to engage fans. Earlier this Fall, Instagram Stories launched interactive poll stickers, following a popular polling company, Polly, who launched as a feature for Snapchat users. Meanwhile Facebook's "World Effects" allow brands to build and share amazing AR experiences — where you can augment the story you're telling with 3D objects. Be bold, try new features, and give your audience the chance to use their other hand.
QUESTION: Have you played HQ? Who do you think will be first to try and buy the viral vertical video game show. I'm predicting a tug of war between Facebook and Snapchat- creating the opportunity for multiple powerful gameshows to layer on top of their live and on-demand content. Feel free to post your thoughts and prediction in the comments below!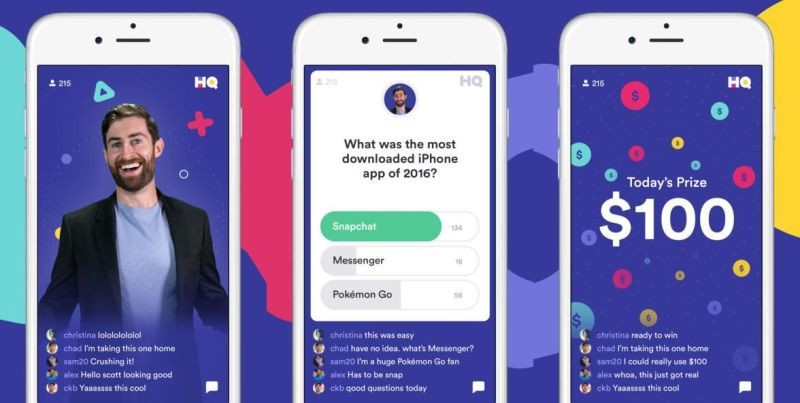 Looking Forward
With smartphones flying out of pockets everywhere, vertical content is captured nearly every second of every day, changing the entire landscape of how world events are reported on and consumed. Whether it's the 2018 Olympics, World Cup, or even natural disasters (storms, fires, etc), you can discover breaking news content faster from powerful platforms like Snapchat maps, than you will ever be able to again by way of reporters and news trucks. We are currently witnessing the democratization and disruption of the way news breaks and is consumed, in real-time.
As we see continued innovation across the major platforms encouraging vertical video creation and consumption, brands across categories, as well as media networks, will continue to invest in ways to capitalize with solid content and precise delivery. New interactive features will continue to change the way we tell stories, opening up opportunities to engage with viewers shared all around the world.
Horizontal video will continue as a format of course. TV, movies and longer live streams are all widescreen, but if content creators want to reach their audience how and where they are used to consuming video content, we'll continue to see more investment than ever in vertical video.
To learn how Tagboard helps brands leverage vertical video across any screen by visiting Tagboard.com, and if you're interested in purchasing a subscription, request a demo to see all of our new products and features.