The Overwatch League Grand Finals were held the last weekend of September at the Wells Fargo Center in Philadelphia. The San Francisco Shock claimed the title over the Vancouver Titans in front of a sold out stadium of 19,500 people with millions more watching on Twitch and other streaming services. It was a big weekend for the city as they also broke ground on their $50 million stadium that will be the home of the Philadelphia Fusion.
Recently, two video game enthusiasts teamed up to raise $17 million to launch the new network VENN, Video Game Entertainment & News Network, in mid-2020(1). It will be the first 24/7 streaming network focused exclusively on gaming with over 55 hours of original content. With an estimated 46.3 million viewers and $213 million in ad revenue possible from esports audiences in the coming years, having a focused home for viewers is going to be huge.
According to a recent report done by Twitch and Nielsen, "90% of Twitch esports fans can recall at least one non-gaming related sponsor within esports"(2). However the biggest drawback for advertisers previously has been a lack of content, or access to quality content that they would want their brands associated with. With the launch of VENN, that is no longer an obstacle.
So, why should your brand care? If the 90% recall rate wasn't enough to convince you, how about that nearly 200 million people daily are streaming gaming content on things like YouTube, Twitch and Hulu? They are consuming millions of hours of content every day. And the audience is the highly sought after 16–24 year olds. Zoomph recently reported to Hashtag Sports that T-Mobiles sponsorship of the Overwatch League Finals was worth an estimated $121,000 in social value(3).
Because gaming is, and historically has been, an online first forum creating a sense of community and shared experience is something that fans are craving. They want to know they aren't watching the matches alone. This is the first opportunity to not only involve your brand, but create a space for viewers to talk and share ideas.
Coca Cola was able to be the brand that was responsible for sharing all the fans first thoughts in that initial moment of victory. They involved their audience first, and put the brand behind it second. Allowing for natural engagement and fans wanting to be recognized by Coke. With their already strong branding around sharing, it's not a leap for Coke to sponsor a moment that encourages fans to share their thoughts, all while being tied into the idea of sharing a Coke.
Maybe your brand is new and you don't have decades of branding to fall back on. There are other ways to be involved in esports. And too still involve fans in a way that encourages engagement, interaction, and provides social proof points for your brand.
1. In-Game
Imagine tuning in to watch your favorite streamer and then you see your friends tweets go by in a ticker on the bottom? You are instantly involved not only in the game but in the shared experience of knowing your friends are also talking about the game and watching. Now imagine that ticker is branded. Especially if it's a brand you're interested in, you're even more likely to pay attention. And even if not, you want to be part of the experience with your social circle so you will remember the name.
2.

In-Venue
The Wells Fargo Center holds 19,500. Some of the stadiums that have hosted other gaming events are even larger. It's easy to get lost amongst the crowd as a spectator at that scale. With branded sponsored social content on screens around the arena, you again create a shared, personal experience that will engage attendees and get them talking.
3.
In-Broadcast
Combining aspects of the two above, gaming all comes back to live-streaming. It's often a one-sided relationship with people simply watching and consuming content from their favorite streamers, but shows like Inside Xbox have started to change that by incorporating their audience into the conversation.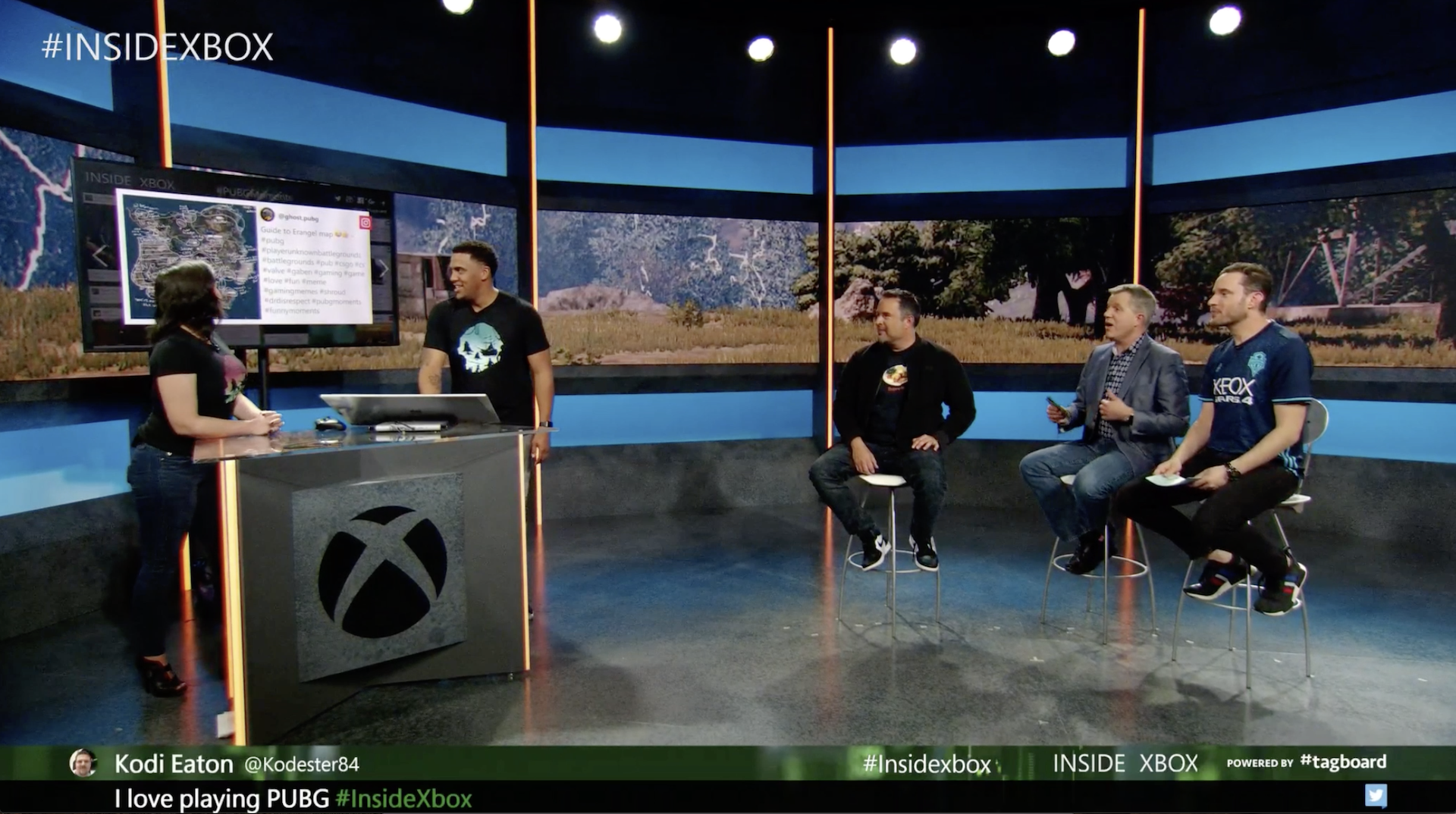 Build a shared experience to get viewers talking about the game, and your brand name in front of them by sponsoring OTT, Q&A's, contests, and more. You can also use this as an opportunity to garner feedback directly from your target consumers.
These are just a handful of ways that you can get into the esports boom without having to come up with a completely new style of attracting an audience. It's no secret being first in a new space leads to increased brand awareness and recall. How will you engage in this newest format?
(1) https://www.latimes.com/entertainment-arts/business/story/2019-09-16/venn-startup-tv-network-esports-video-games
(2) https://www.nielsen.com/us/en/press-releases/2018/nielsen-releases-unprecedented-insights-on-esports-fan-attitudes/
(3) https://twitter.com/HashtagSports/status/1179078524772196352