Friends and colleagues, if the headline didn't give it away, I have a fun announcement:
Tagboard's Founder and CEO, Josh Decker, just asked me to take on a new role as President of Tagboard!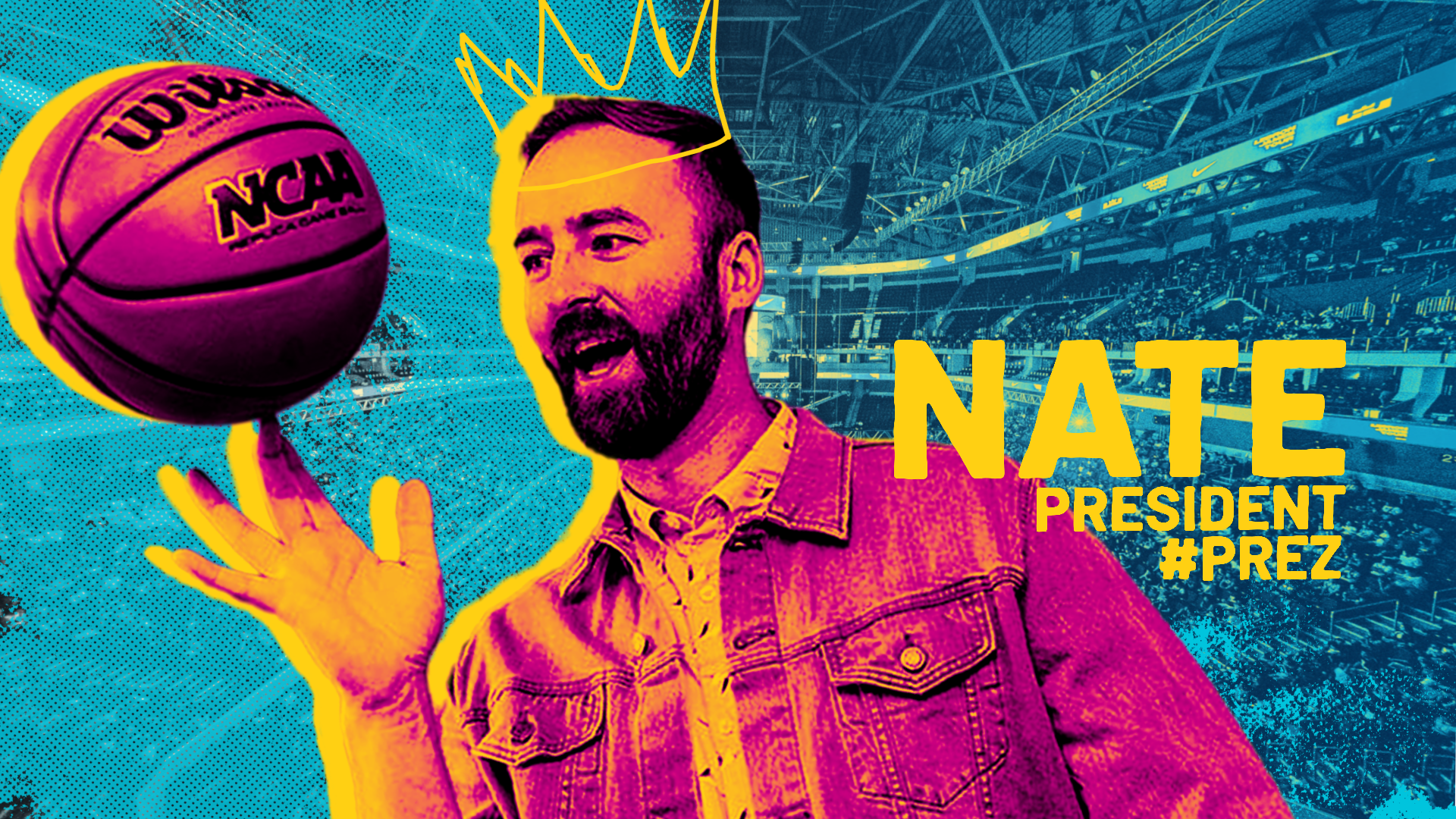 This is the greatest honor in my career to date and I'm humbled by Josh's and our team's trust in me. I came to Tagboard four years ago because I felt connected to the people of this company and the promise of what we could build together to change the way stories are told.
The road has been anything but easy, as it should be in a startup. And anyone who knows me, knows I love telling a good story, so let's start with a quick…
How this came to be:
I won't give my whole professional life's story here; the mixture of corporate and startup experience across big brands, PE, media, sports and entertainment is going to make for quite the book someday. I will say two things to give context to the story:
I'm kind of a serial builder, with the philosophy that if I built for others first, I'd get a paid education on how to build a company, without all the significant risk as I inevitably fuck things up.
Since leaving the corporate world in early 2014, I've worked with/for and learned various lessons from 12 different CEOs.
This leg of my journey all started about five years ago. I was leading marketing for a Series A funded startup in Seattle, and I saw a story about my friend's sister, Brielle Perry, winning a 30 under 30 award for her work at this company called Tagboard. I reached out to Brielle in hopes to recruit her away from Tagboard and add her talents to the company I was helping to build at the time. Over a beer, I thought I was going to sell her, but instead, she sold me why I should consider coming to Tagboard. There was a clear reason why she won that award. Nevertheless, I was knee-deep trying to find market fit for an indoor location-based tech startup, and would have to sideline that convo for the time being.
Fast forward about six months, and my current startup didn't find market fit fast enough and ran out of money. To make matters worse I was assigned the job of scraping every last bit of our company to get our investors some sort of salvaged return until we ultimately shut and locked the doors (more detail in the book someday).
After that experience, I took some time to reflect, but with a young family to feed it was quickly time to get back to work. I decided to start "dating" other startups before I got "married" again to my next gig. I helped a friend, Gabe Frost, launch a Kickstarter for his hardware product, and also spent a few months working out of Anoop Gupta's pool house helping develop his early-stage plans for what he's now grown into the powerhouse that is SeekOut. As part of my process, I reached back out to Brielle to inquire about Tagboard's need for executive consulting.
After a few months consulting for then COO, Jenni Hogan, I had a strong gut feeling that I was meant to be a part of the Tagboard journey, I agreed to join full-time as VP of marketing.
And then all hell broke loose. It was my third day on the job, I walked into the executive meeting with my then boss, Jenni, sat down, and listened to our CFO explain our dire financial situation. We were bleeding too much money, too fast, and immediate action needed to be taken.
My first thought? Holy shit, is this really happening to me again for the second time in two years?
My second thought? Telling my wife along with a "don't worry honey, I know we have a 1-year-old to feed. I'll sell my car." And I did. I sold my then prized Audi S4 and stood up a cheap lease on a KIA hybrid. The slowest car I've ever owned. Efficient. Environmentally friendly. But slow and painful.
My third thought? I've just been through this exact exercise and can help. And so I dug in, determined not to let the same fate be dealt to me, nor the people around me, twice.
Since that time in 2017, I've had the opportunity and privilege to work with many amazing people to help change the company from the messy startup I walked into, to a media industry powerhouse fueled by an amazing product and a world-class team. A few key results I'm particularly proud of:
We shifted the company from mostly campaign/event revenue (up from 41% in 2016) to 88.2% recurring today, helping our revenue to become more predictable, taking fewer deals to make more money.
We shifted the company from SMB to Enterprise SAAS, growing our average deal size substantially in the last two years
We have the coolest brand in the industry. Both Tagboard (our product) and #Storyteller (our content brand) are positively associated across the industry
In January 2021, Apple Music's creative genius, Larry Jackson, joined Tagboard's #Storyteller and told a story about collaborating with Jack Dorsey and Tagboard to produce a unique fan experience for their popular show #Verzuz
As a result of many of the factors mentioned above, our company's 409A valuation is currently 4X what it was in 2016. Without bringing in outside investors, we substantially grew the value of Tagboard for all shareholders involved.
But the best part of this move for Tagboard isn't in the numbers, it's in the people.
I wouldn't be where I am today without the incredible team we've built at Tagboard. With that said, I couldn't be more excited and proud to announce several promotions of key leaders who helped build this company to where it is today.
Introducing, Tagboard's Executive Team: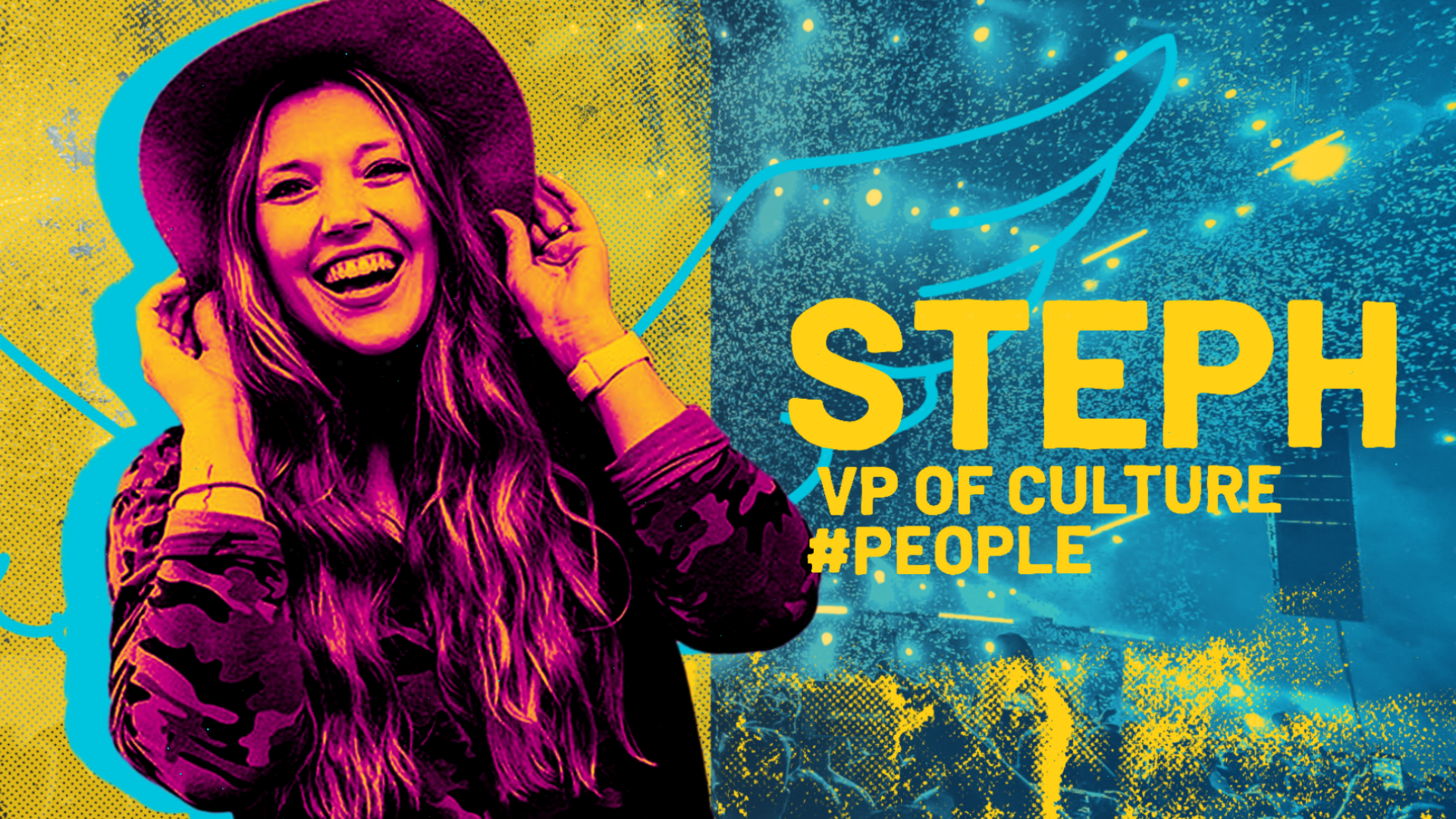 Stephanie Smith joined Tagboard in March of 2016 as an assistant to the leadership team. Through much of 2016-2019, Steph held roles across operations in AR/AP, wearing many hats all while studying for her Master of Arts (MA) in Communication and Leadership at Gonzaga. When Steph graduated she and I sat down to talk about her future role with the company and I recall me asking her "What do you want to do with Tagboard?" and she was clear, direct, and confident in saying "I want to put my Master's degree to use, taking what I learned these last few years and applying it to build out the HR function and culture of Tagboard." Her confidence gave me confidence in saying "Alright, prove it out, start running with it."
Steph didn't just take on the challenge, she exceeded expectations every step of the way while leading us into a new season of Tagboard that included developing core values for the company to live by and make decisions with, implementing systems for OKRs, pulse checks, 1-1s, team benefits, and driving a rhythm of how we communicate to each other 1-1.
We promoted Steph to Director of People and Culture in 2019, and she has continued to improve every aspect of Tagboard's culture and policy as we shifted to a fully remote company in July of 2020, and led us as a team who faced the hardships of navigating through a global pandemic (like the rest of the world). On top of being a rock for Tagboard, she's also an amazing mom to two little boys, Theo and Graham, who are both under the age of 3 (those who know, understand).
I am beyond proud to have Steph as a key leader on our executive team, joining as Vice President of Culture.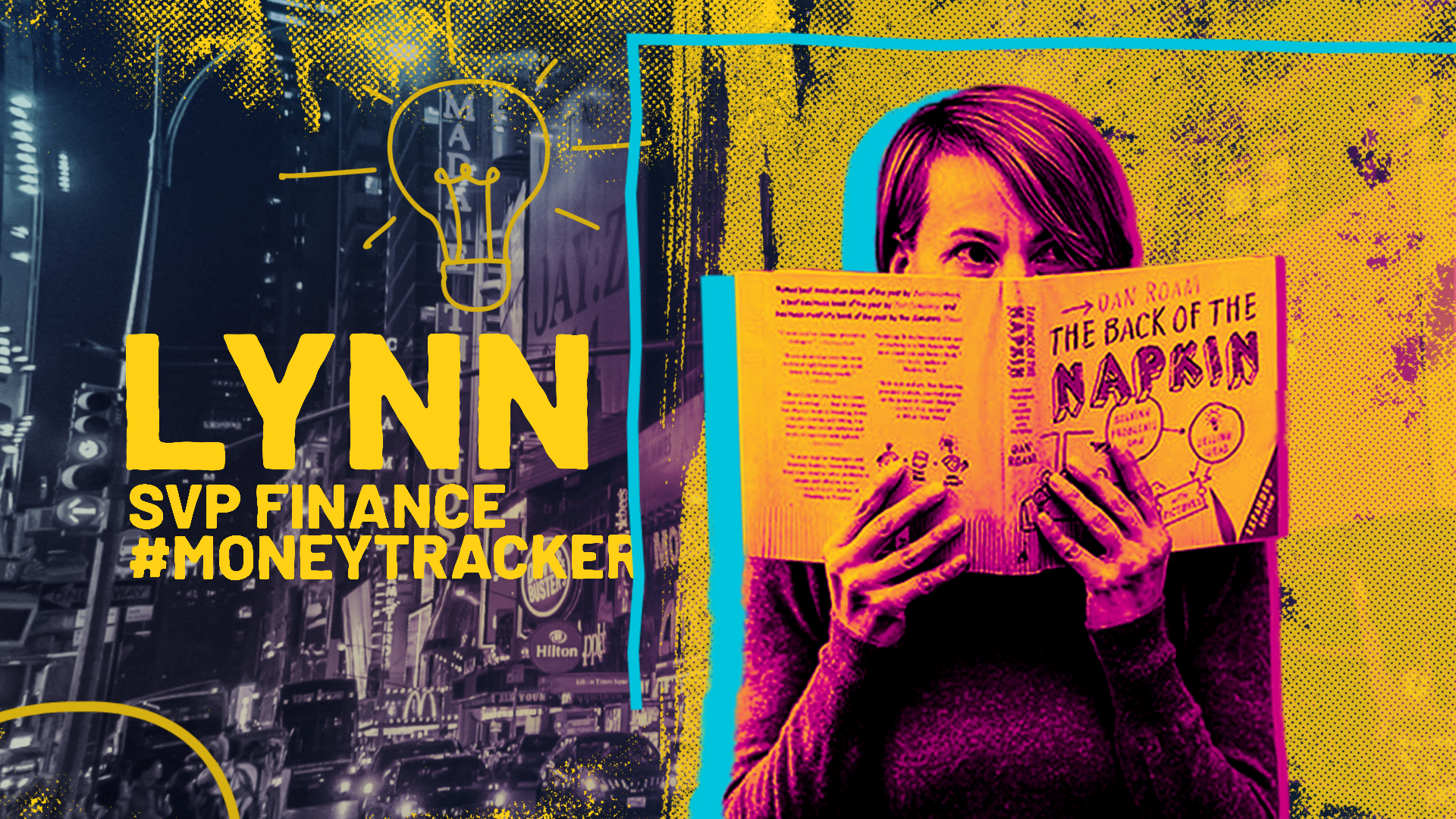 Lynn Maikke joined Tagboard as our VP of Finance in April of 2019. I'm not sure if she knew fully what she was getting herself into, but the finances of early-stage startups tend to be a little messy, and we were no exception.
Lynn quickly brought to Tagboard the brilliant mind of a seasoned leader in finance, while making us laugh with her ability to keep the most serious subjects lighthearted.
Over the past two years, she has fundamentally changed every aspect of our finance and accounting processes for the better, to deliver clearer, more predictable data than we had ever seen at Tagboard. Her work has enabled the leadership team to make key decisions while feeling confident in our business in both the short and long term.
I am beyond proud to have Lynn as a key leader on our executive team, continuing her journey as Senior Vice President of Finance.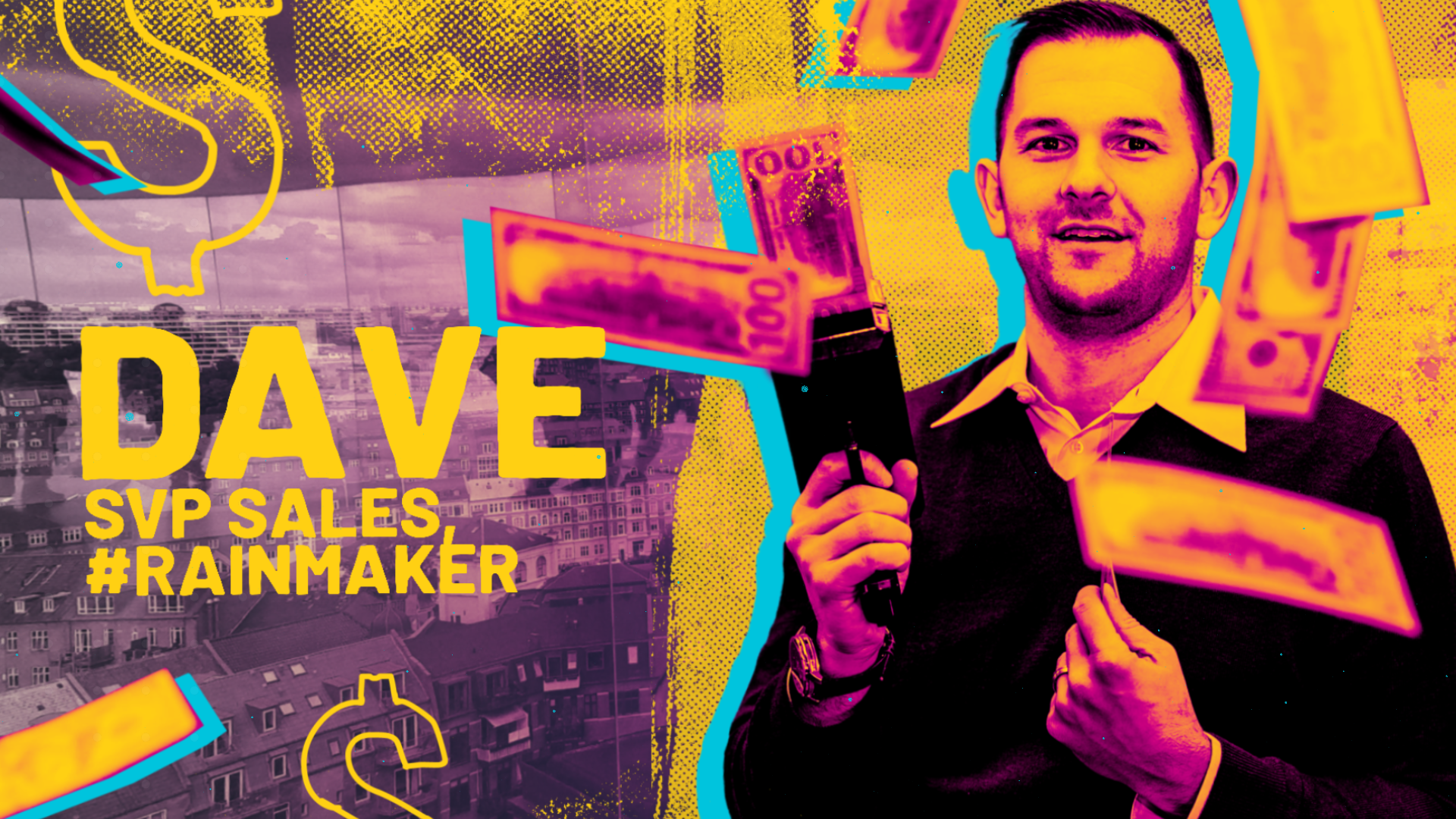 Dave Minetti joined Tagboard in early 2018 as a Sr. Enterprise Sales Executive. Right along with the theme of many of our stories, Dave walked into a messy situation where the VP of Sales (team leader) reporting to me, and our top salesperson both decided to leave Tagboard with two weeks' notice. Dave didn't flinch. He called me up and said, "Let me help. I can step up and lead this team". I had to be skeptical at the time due to our loss of multiple millions of dollars in quota/execution; we simply couldn't afford to miss a beat. But Dave convinced me to give him a chance to prove it.
Not having a deep sales background myself, I needed Dave at that time more than I ever knew, and he has consistently delivered every day since. Since Q2 2018, we've hit every goal we've set minus two (pandemic year) while growing sales every single year with tight resources. Shifting strategy from campaign to SAAS, from SMB to Enterprise, takes remarkable leadership and execution to success and Dave has been a key leader to Tagboard every step of the way, mentoring and motivating his team, pushing his peers to greater heights, and coming to the table offering leadership new ideas and perspectives.
The times haven't always been easy, but the trust and belief I have in Dave comes from the years in the trenches where we told each other the harsh truths of the battles we were facing both in and out of the business, refusing to accept anything less than a full team effort towards winning. Dave does this job all while being an incredible dad to two boys under the age of five (sensing a theme here?!), Austen and Sawyer.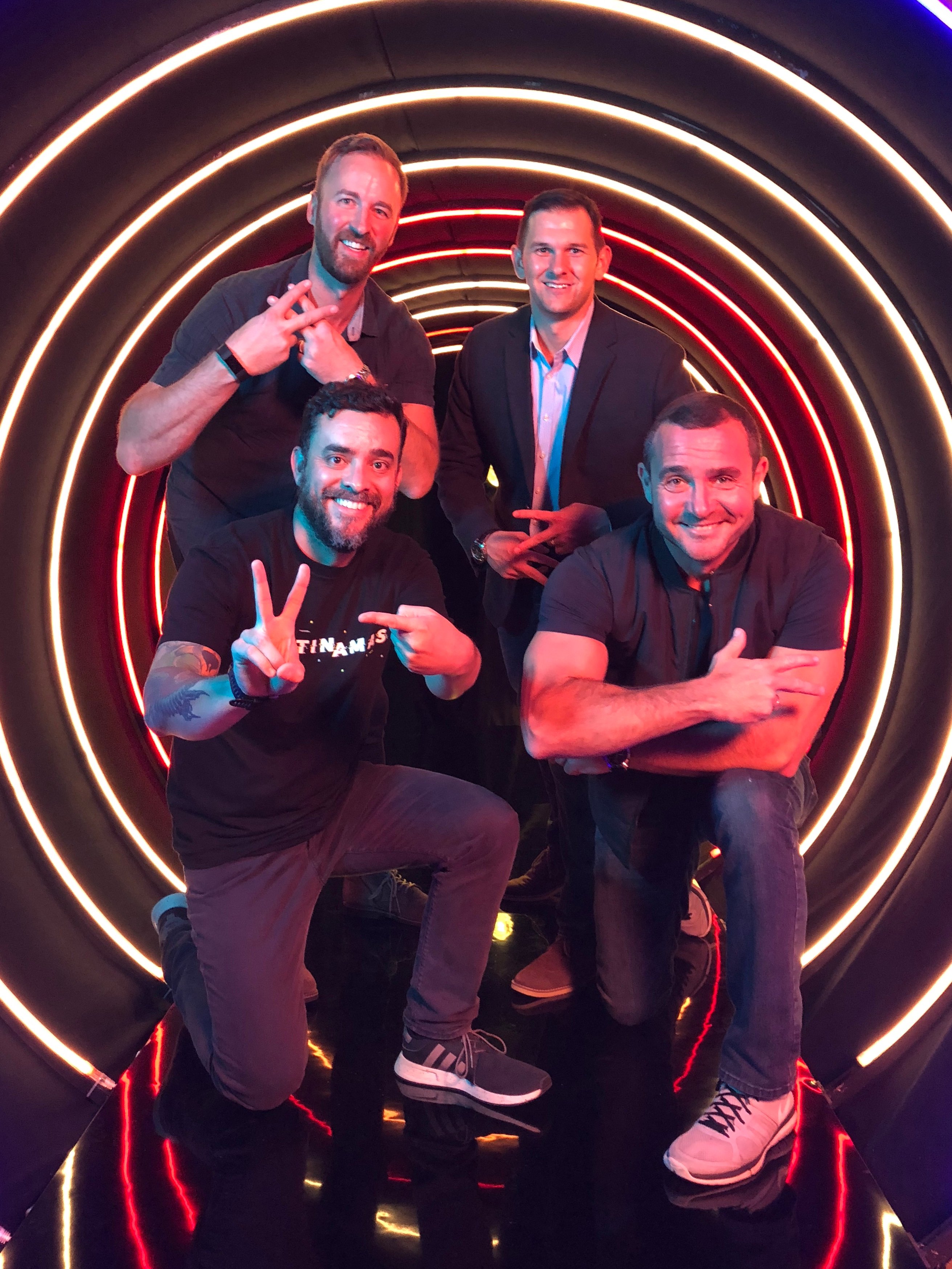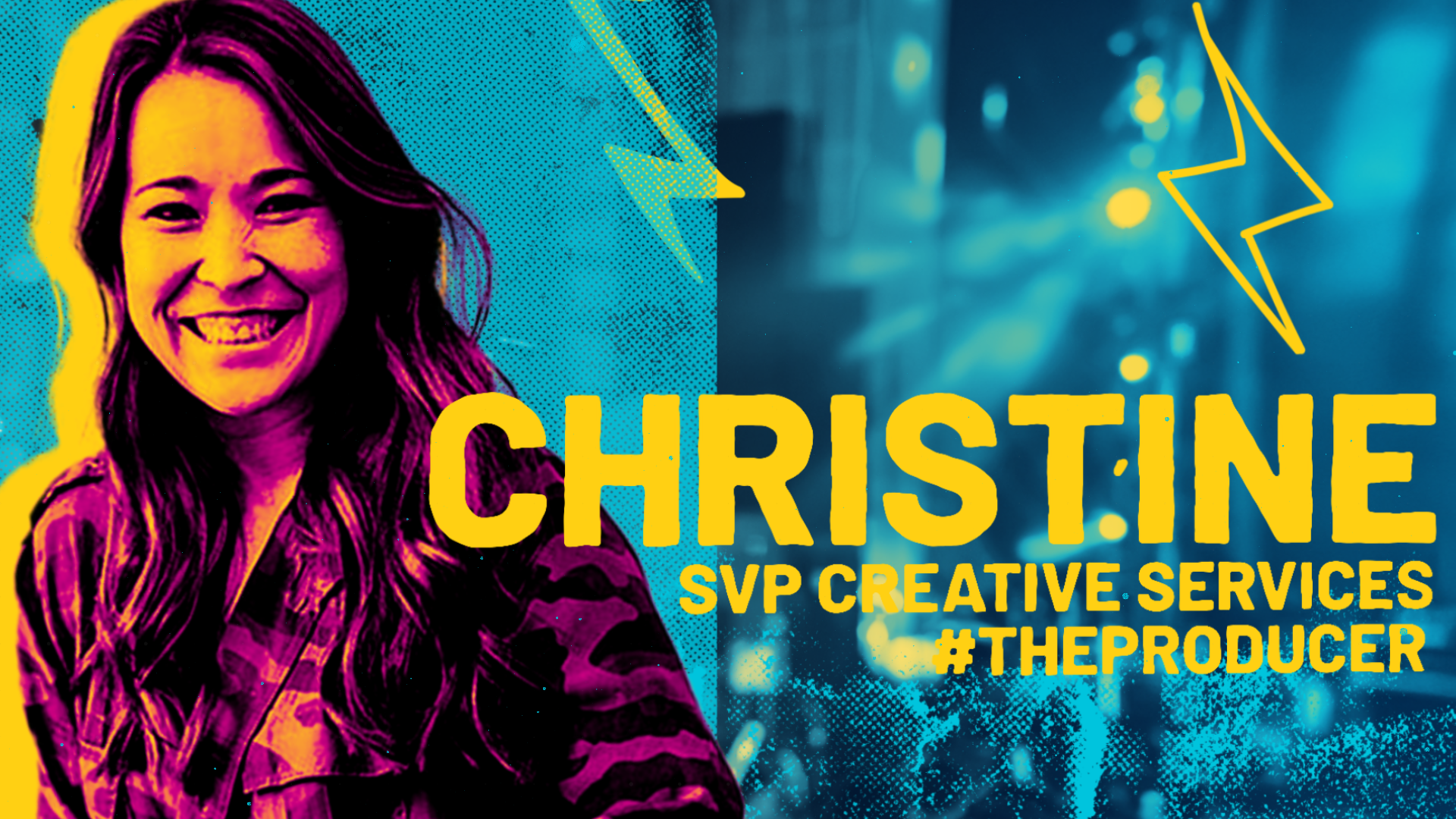 Christine Chalk joined Tagboard right around the same time I did in December of 2016, as a Client Success Manager. None of us knew it at the time, but hiring Christine was the best move Tagboard ever made. Christine joined Tagboard as a 3x Emmy Award-winning producer from a local news station in Seattle and quickly helped redefine what "client success" meant as we rapidly shifted strategy to focus on and enable producers just like her, across news, sports, and entertainment, with new workflows to improve their programming.
Our first few years working together were bumpy on the business side, but Christine never wavered and quickly became someone I could count on to always have both my and our customer's backs. I was proud to promote Christine in 2018 to lead a hybrid role across production, services, and product as we began shifting further into the enterprise media landscape.
Christine tackled the challenge head-on working hand in hand with our product team to help shape what would ultimately become our flagship product, Tagboard Producer, and pushed the platform strategy further in the coming years by partnering with our team to build and bring to market Tagboard Graphics and Interactive. Her leadership abilities were more apparent every day, having probably the highest respect you could have across every team and every member of Tagboard, plus the undying love and praise from our client base.
That's why in December of 2019, I asked Christine to take on yet another promotion to VP of Professional and Creative Services, where she would oversee our team delivering on not just client success, but directing marketing and production for our flagship show #Storyteller, and our team of expert producers who help produce for tentpole events across the nation.
Over the years, my conversations with Christine consisted of me saying things like "We need to figure out how to clone you…" You would think I was joking, but it turned out to be a strategy that Christine spearheaded and implemented as we've continued to hire talented producers from local news to fill out Tagboard's world-class services team.
In her time as a leader across these functions, I've yet to see us lose a single important enterprise media client, and I know it's not only because of the product we've built, but the team we've built to support it who are loved and praised by our clients just like Christine is/was. Christine has a brilliant mind for product, strategy, leadership, and execution. I look to Christine as a trusted advisor and source of truth in nearly every decision I make and so it's only right that she continues her rise to take over the world, first at Tagboard.
I am beyond proud to have Christine as a key leader on our executive team, joining as Senior Vice President of Creative Services.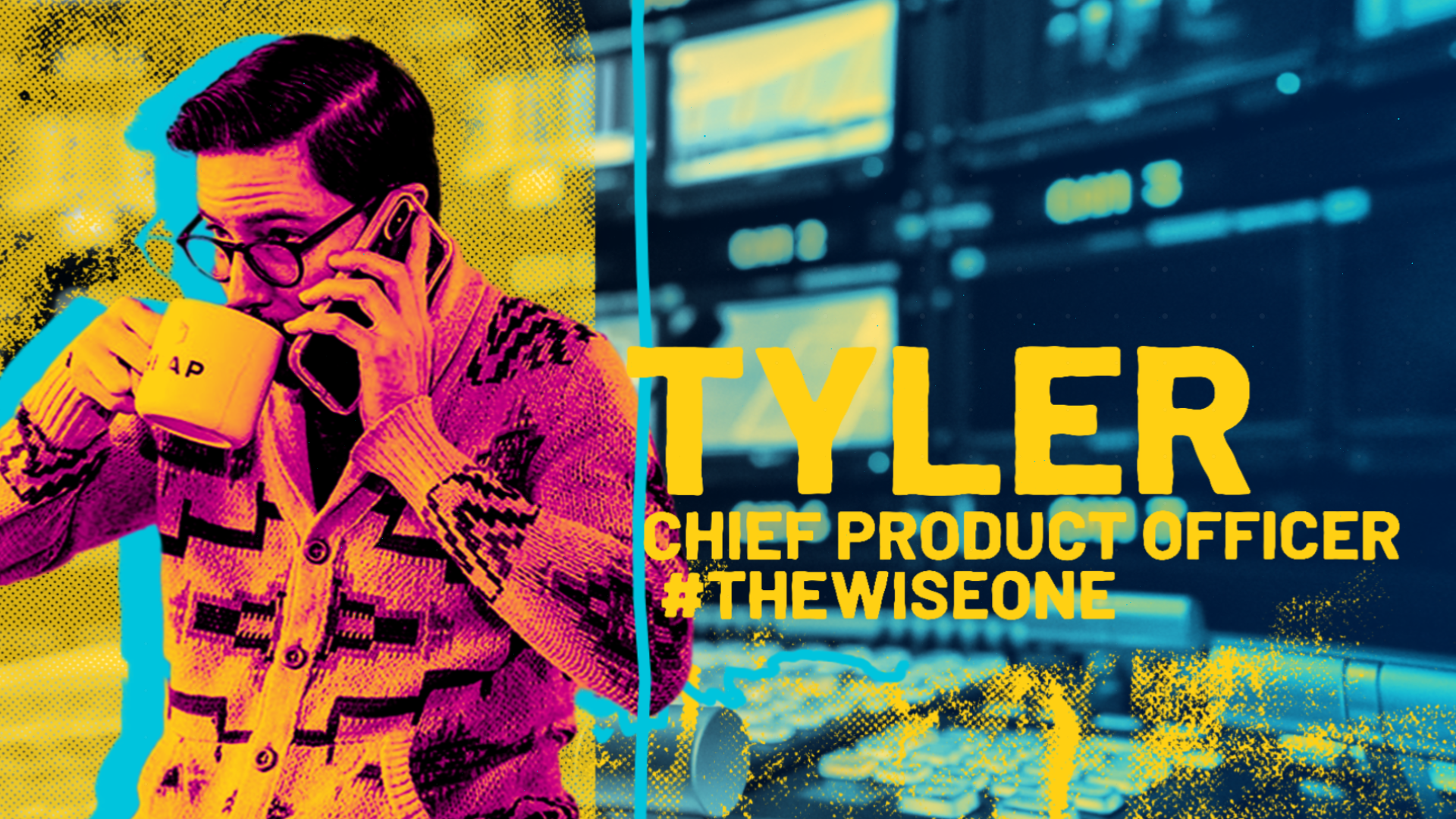 This company would not exist today without Tyler Singletary. Tyler and I joined this journey right around a month apart. He was recruited to Tagboard with a depth of industry and overall business knowledge from his prior role as VP & GM of Klout.
The two of us quickly became close advisors to then COO, Jenni Hogan, with the intense task of helping to quickly change the trajectory of Tagboard. Tyler's sheer depth of knowledge and direct delivery helped me quickly gain respect for him as a peer. In an almost comical way, we are the exact opposite human being in every way, yet quickly gained traction in 2017 as extremely complementary leaders who together could plan fast and execute faster. It's no coincidence that our trajectories at Tagboard have matched each other every step of the way; with a lot of leadership changes in 2017, Tyler and I both stepped up to the plate to help Josh as kind of a right and left-hand duo.
Tyler is the methodical, data and process-driven, pessimistic voice we needed to challenge the status quo and think through the logical steps we needed to take to turn this company into something special. The yin to his yang, I'm the creative, visionary, instinct-driven, bullish, optimistic voice who pushes on everything until we reach the steps of our journey to become something special. We've challenged each other in all the right ways, argued respectfully on every nuance, and together we went from VP to SVP, to C-level executives building and operating the company strategy. Tyler has spent the last few years leading our operations and product function together.
I am beyond proud to stand side by side with Tyler as we continue to lead this company into the next step of our journey. I've asked him to take on the role of Chief Product Officer, where he will lead our product, development, and operations teams to execute against the company vision, mission, and strategy we've developed together.
I'm so honored to be leading such a brilliant, driven, and complimentary team of individuals who worked their @$$ off to capture the opportunity to lead as executives at Tagboard. As of May 1st, Tagboard's team will be 51% female, and 49% male in gender diversity and now with a 50/50 leadership structure. We all believe we can do better every day to ensure a fair and equitable place to work, with diverse opinions, and a shared passion to move the company up and to the right.
A major thank you to our clients and partners who challenge us every day to make Tagboard a better product, tell stories with us, and support this company with their commitment to the relationships we've built on and off-air.
The journey is just getting started for team Tagboard, so keep your eye on us as we take our next leap!