For the past two and a half years at Tagboard, I've had the unique opportunity to work alongside some the world's largest sports brands and learn from some of the industry's most innovative minds by helping them craft and execute various social campaigns. Each organization — large and small — has their own specific goals in mind while developing these initiatives, and each one poses its own set unique challenges. However, as an overarching theme in each of these projects, I've found two primary questions that come up time and time again…
How do I empower my fans to create and engage?
How do I leverage the creative content my fans create?
User-Generated Content (UGC) and Word-of-Mouth marketing are powerful tactics that leverage audience-driven content, usually on social media, to tell your brand's story. Sports brands have a unique advantage in this field, because the fan experience is already front-and-center.
How do I empower my fans to create and engage? Put simply: Give them a reason to share their experience. Now, I know that's a pretty obvious and fairly broad answer, so let's dive into more detail with some examples starting with a few steps you can take in-stadium.
Creating Ambassadors
It's 2018, nearly every fan has a camera in their pocket, and everyone loves taking photos and videos, so provide areas for them to do just that. Whether it's a photobooth backdrop, statue, or a giant Viking ship, make something unique to your team and your brand that will encourage fans to capture the moment. However, having fans capture the moment isn't the end goal here; we want them to ultimately share that moment with their friends, family, and everyone else at the game. We want them to be your own digital brand ambassador.
Here's where it gets fun and where my job comes into play. Let's take a look at a few teams who do this really well:
Golden State Warriors
The Golden State Warriors do an excellent job of first providing numerous photo-op stations inside and out of the arena, including a photo booth backdrop, Instagram frame, and several wall murals around the concourse. Coinciding with these stations, the Warriors promote fans to post using #WarriorsGround by showcasing content around the concourse on a giant wall made up of eight monitors: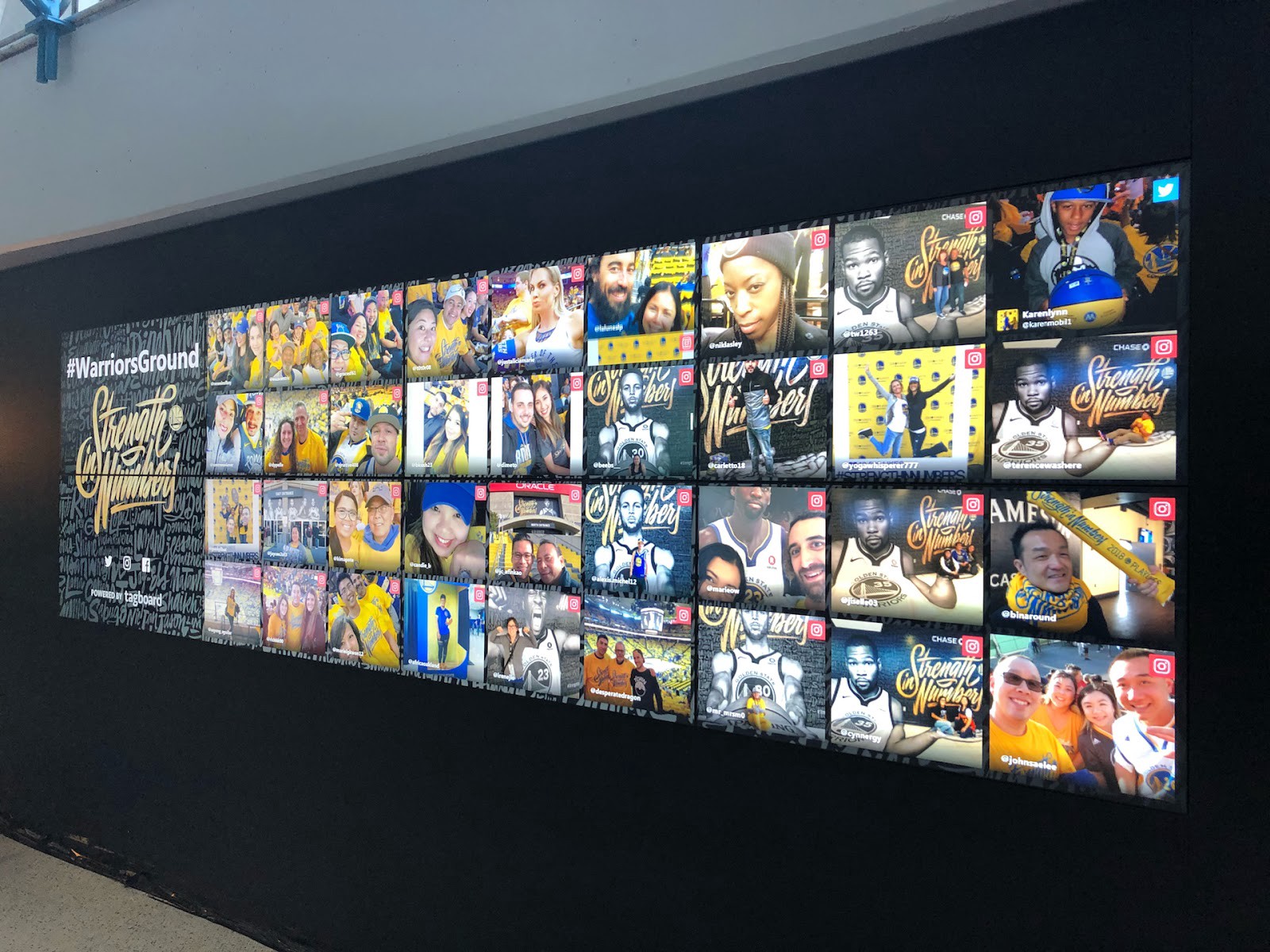 San Francisco Giants
What do people like more than taking photos of themselves? Taking photos of food, obviously! The San Francisco Giants incorporate social displays in their very own social cafe along with their main screen display: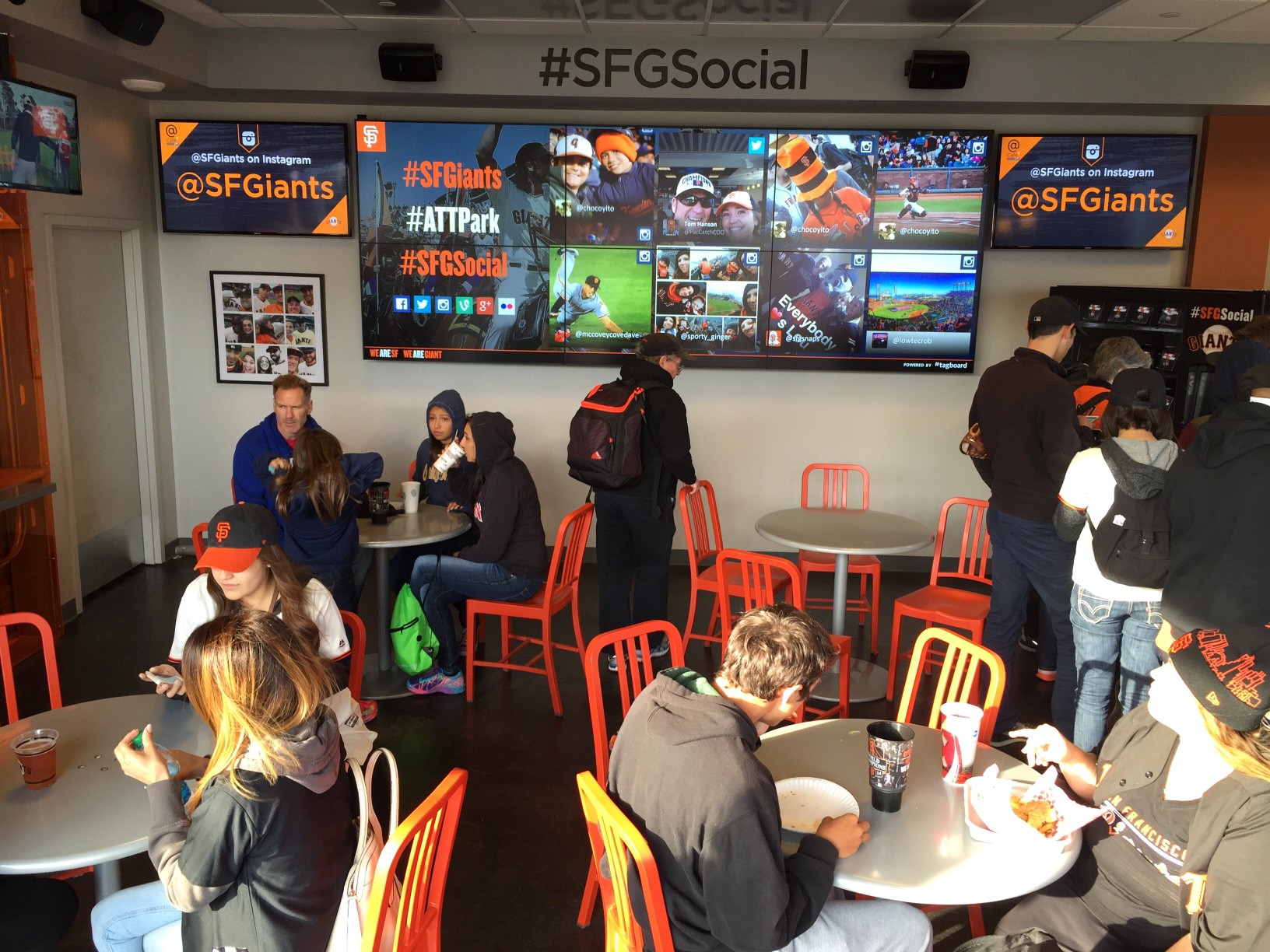 Minnesota Vikings
For an example of how to combine it all together, check out the Minnesota Vikings #Sailfie set up. Now I know not every stadium has a giant viking ship with a screen on it, but I love how they crafted this into one cohesive photo and sharing opportunity with a clear call-to-action and instant gratification for participants.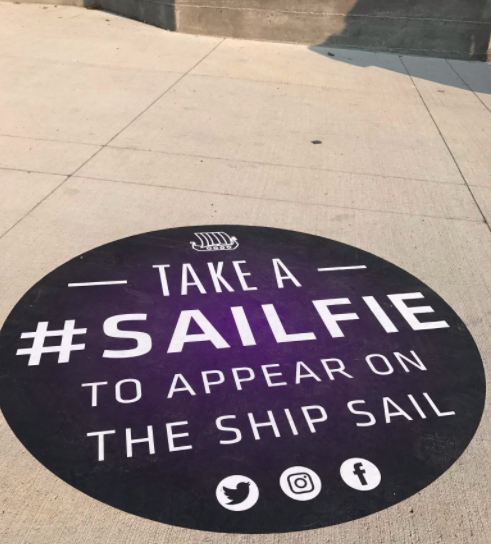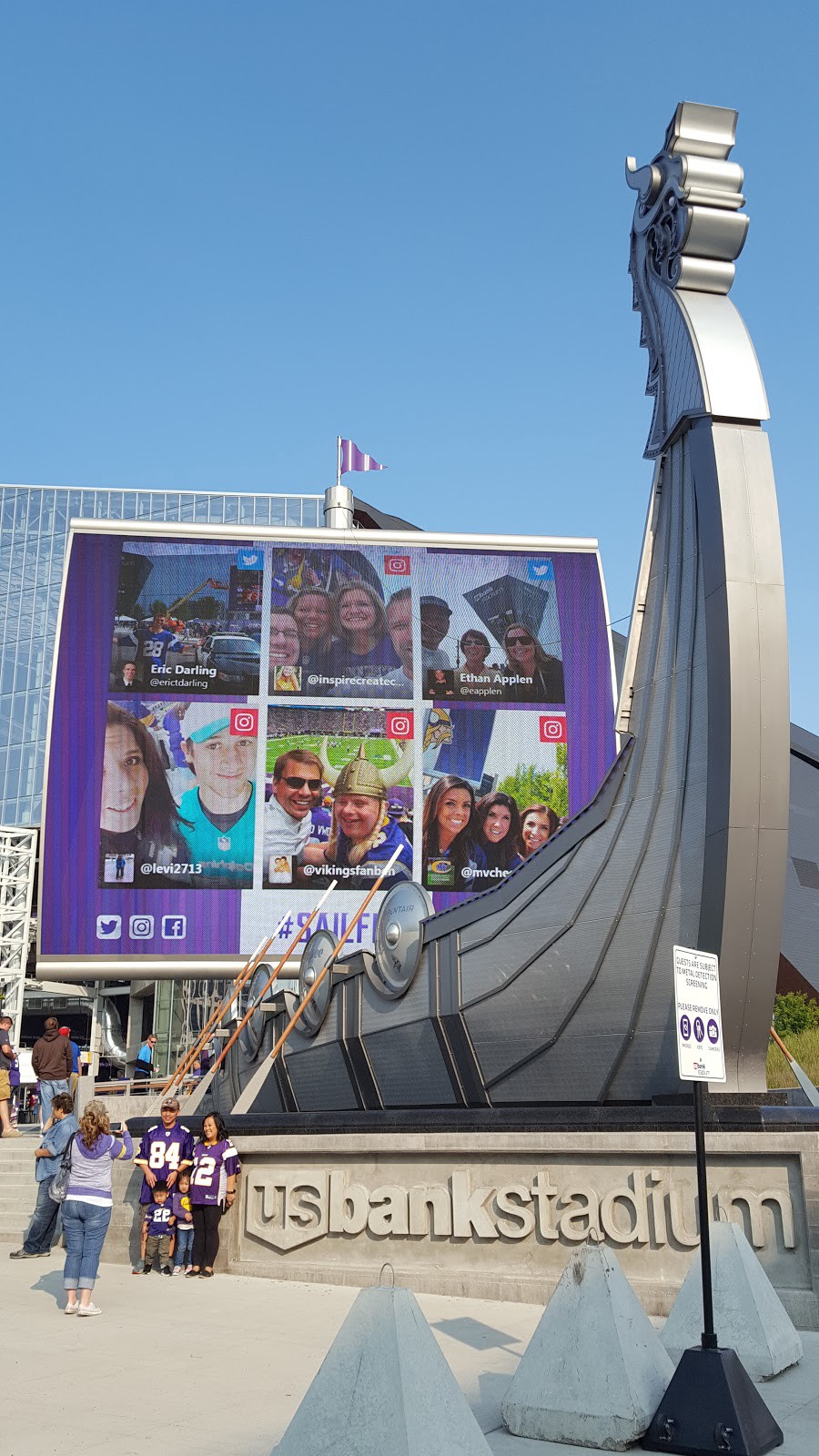 Contests and Competition
While everyone loves seeing themselves up on screen or on broadcast, what's one thing we love even more? Free stuff. You can make the perfect backdrop and promote social everywhere, but some fans need a little extra motivation to share, and that's where social contests come into play. Here are two simple but effective contest campaign examples I always point to.
Seattle Sounders FC
Seattle Sounders FC, in partnership with Xbox, run a monthly contest promoting #XboxPhotoContest that returns hundreds of posts each match, and culminates in the giveaway of a free Xbox, Xbox Game Pass subscription, and Sounders FC jersey. Social contests like this are a great way to encourage sharing and involve your corporate sponsors at the same time.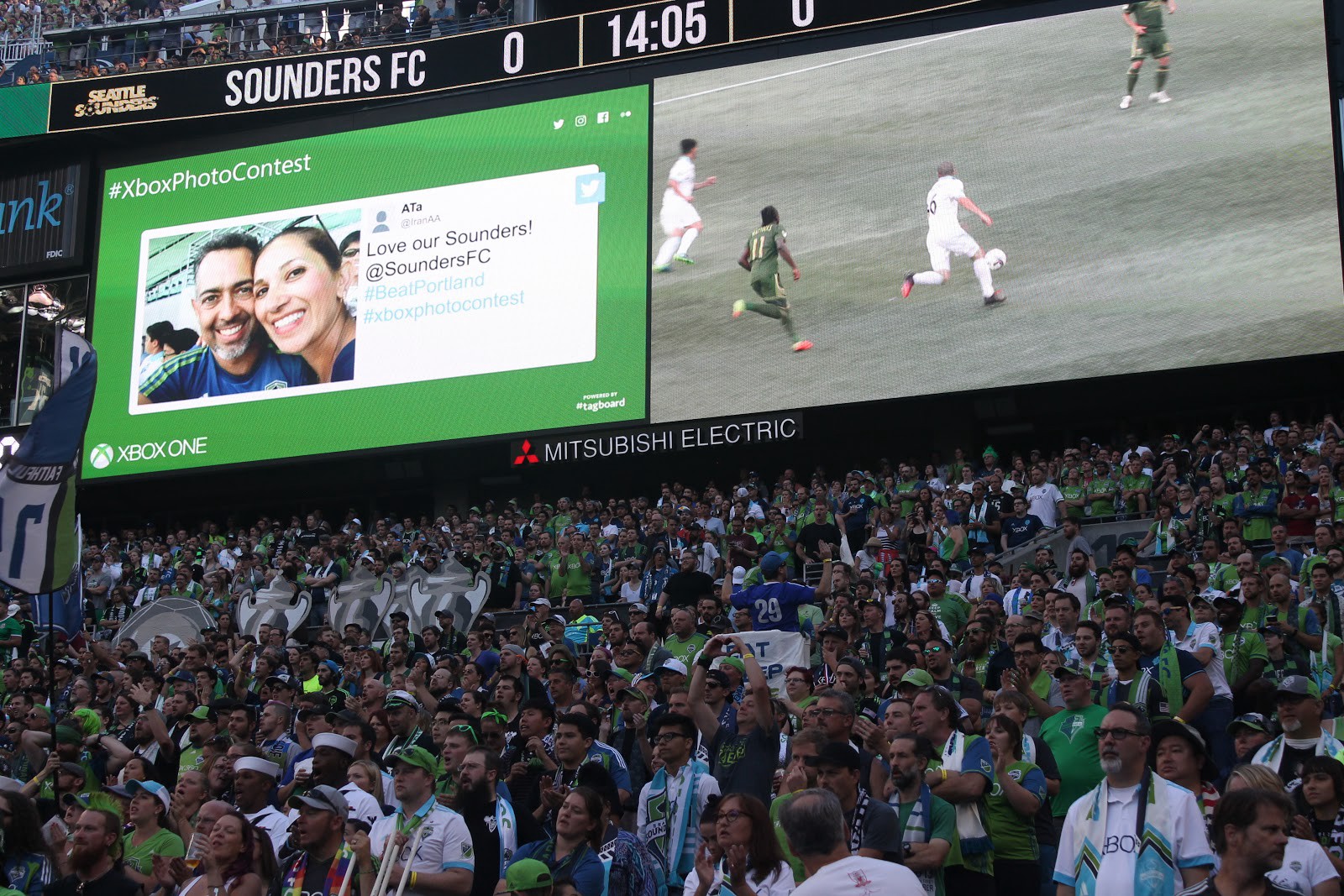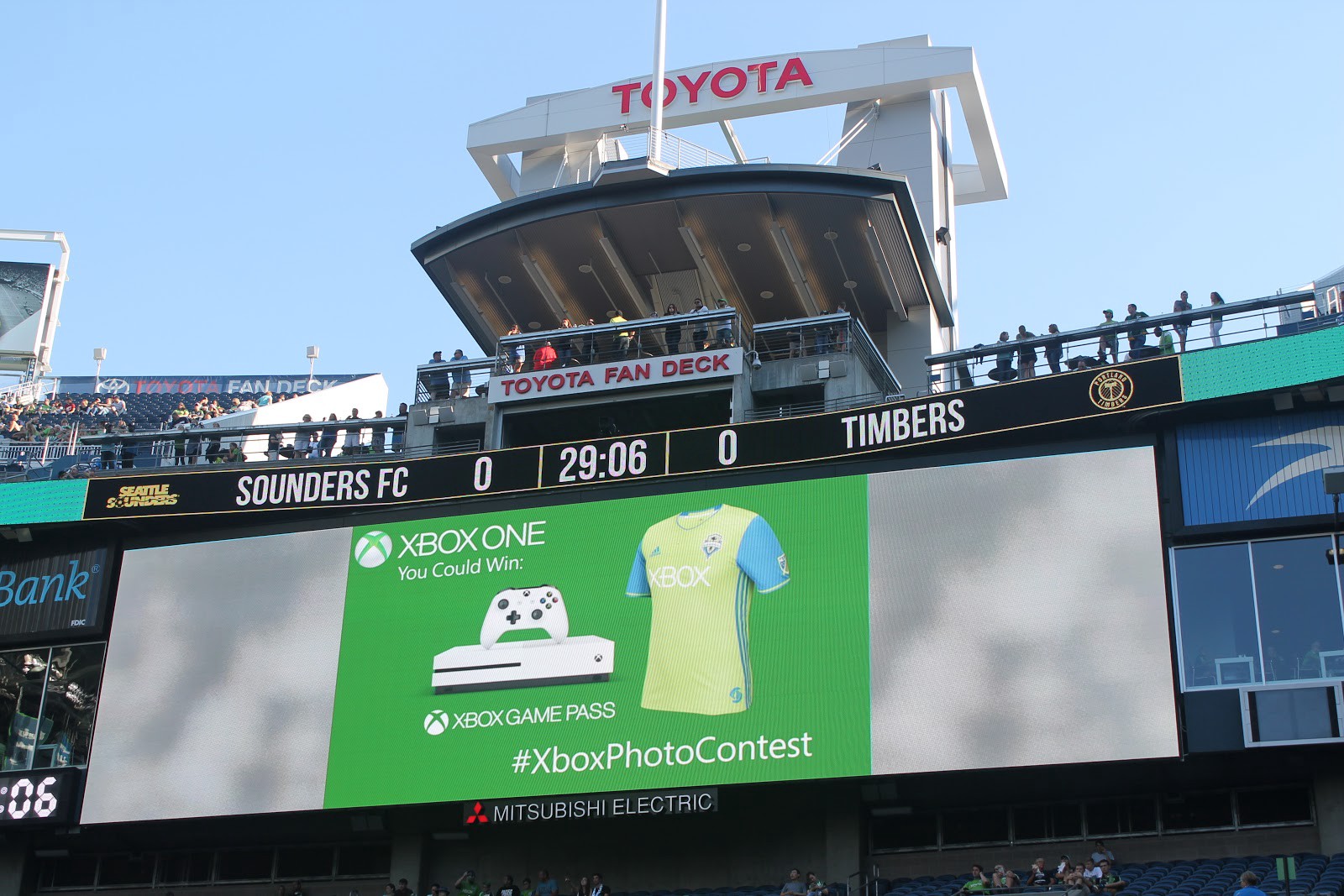 University of Central Florida
Social contests and campaigns don't need to be limited to in-stadium displays. In fact, I've seen several successful campaigns run exclusively on team websites using embeds. Take UCF for example, who worked alongside their local airport to award one lucky fan at each road football game a free trip to another away game the following year. All fan submissions appeared on the UCF website with winners posted at the top.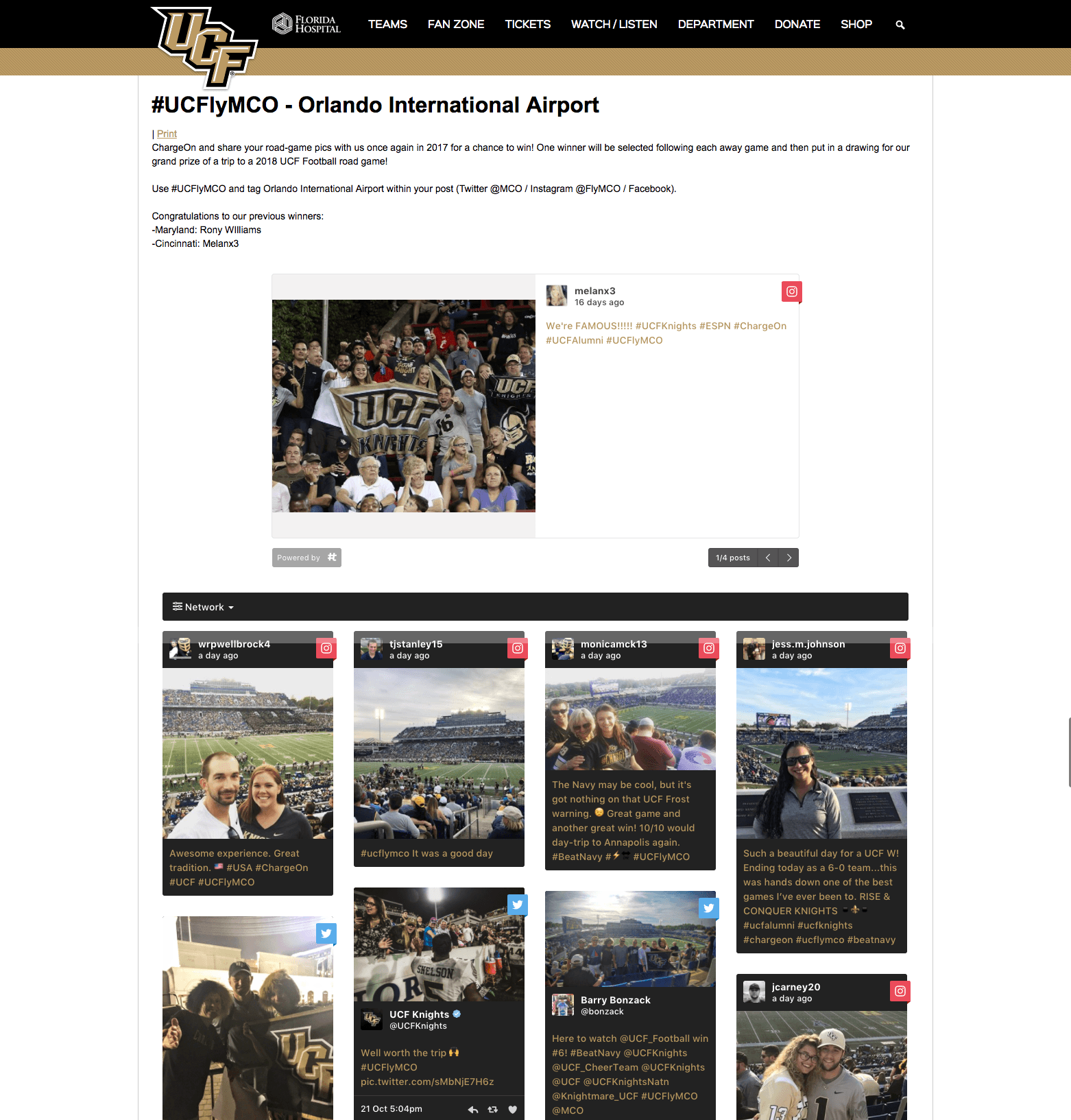 Keep the Conversation Going
Now, you may be thinking these are all great ideas for those who attend the games, but what about the fans at home? What about the fan experience before and after game days? We don't want the conversation to end at the final whistle or buzzer, so let's explore other ways to empower your digital fans and leverage the content they create.
The easiest way to leverage all that game day content and keep the conversation going is to redisplay those posts on your web/mobile properties using embeds. Whether it's a social media recap from the game or a #BlueFriday embed getting fans excited for the upcoming game, you should display your fan's support online for all to see.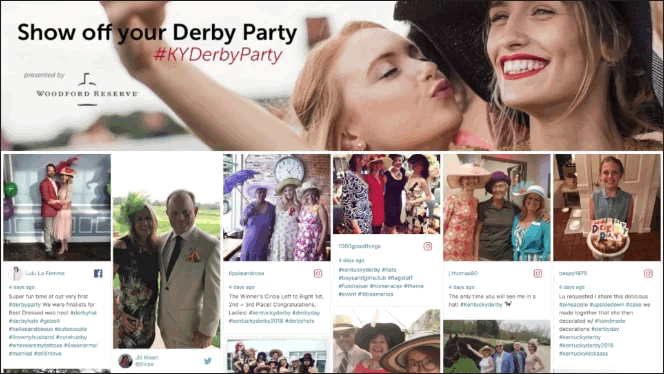 Baltimore Ravens
Live stream broadcasts and digital shows provide the perfect platform to not only share fan content but open up a dialogue with them. It's difficult to know exactly what information your fans are looking for, so just ask them. Facilitate a Q&A by bringing in posts/comments and responding to them live on broadcast! The Baltimore Ravens do a great job of this during their preseason broadcasts directing fans to submit questions for the #RavensBooth.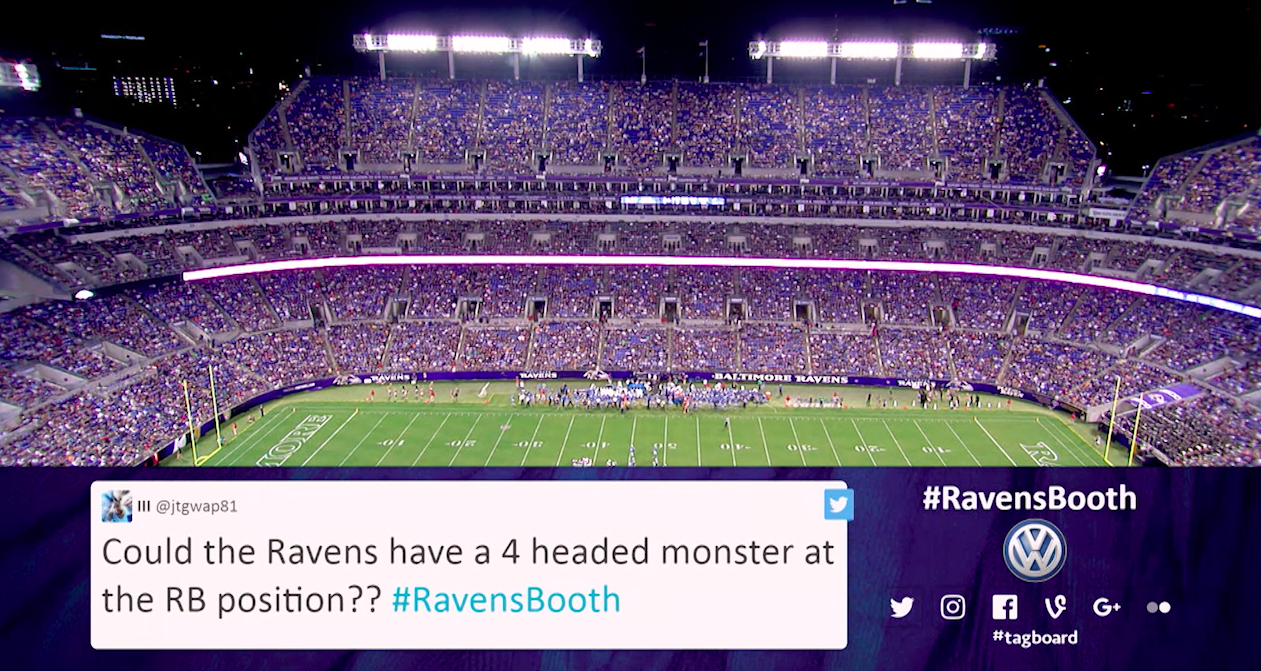 Even if you can't respond directly to each question/comment, utilize their content and make your fans feel like a part of the show by running a social Ticker display throughout the broadcast.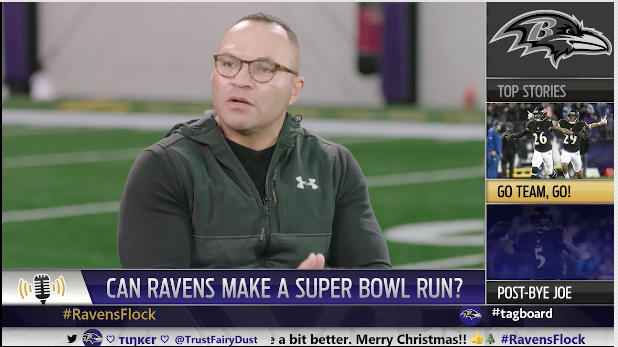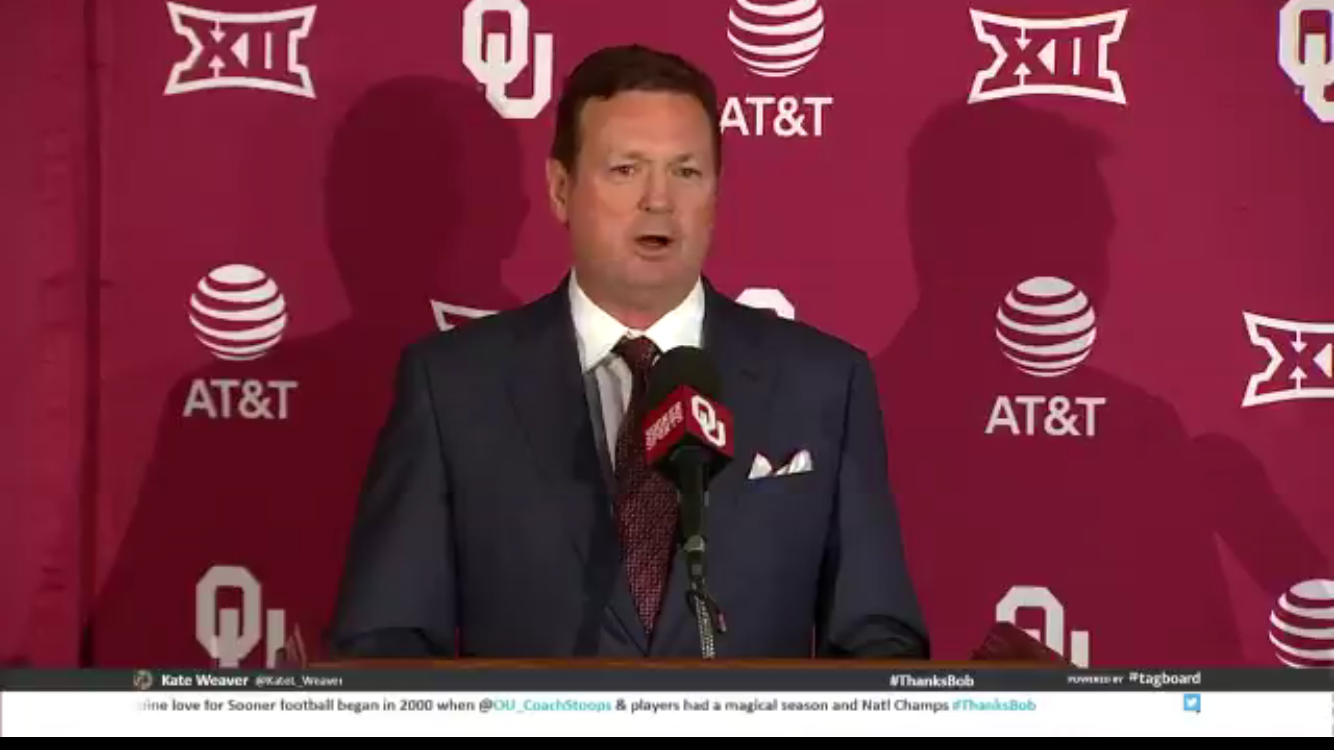 The Power of Word-of-Mouth
If there's one thing I've learned over the years, it's that word-of-mouth is the single most powerful marketing tool out there, so you better be taking steps to leverage that tool. Empower your fans to share by providing unique settings and experiences, include them in the conversation to make them feel like a part of the team, and then display their content everywhere for all the world to see.