If you haven't heard by now, football is officially back, which means some of the most creative and engaging campaigns around the nation are off and running.
This time of year, my life becomes all about football as I work with dozens and dozens of NFL and college teams to bring these campaigns to life. With a few weeks of regular season now in the books, I wanted to take a minute to highlight some of my favorite activations so far. The fan engagement and storytelling has been some of the best I've seen, and is something we can draw some insight from for any team, brand, or media company.
Broadcast
Let's start with some action around the NFL. Specifically, I want to give a shout out to a few of our partners leading the way on the broadcast side using Tagboard to not only engage fans at the game, but to interact with those tuning in at home and bring meaningful content into the broadcast.
Adding to the story in Kansas City
One of our newest partners, the Kansas City Chiefs, took an approach on both ends of the spectrum first utilizing a lower third display to highlight an intriguing statistic about Patrick Mahomes touchdown pass, but later using the same display to have some fun with their fans at home. It's important in any production to mix it up and accommodate the wide variety of fans tuning in; some of them are data heads who want to see all the numbers, while some want answers to the important questions.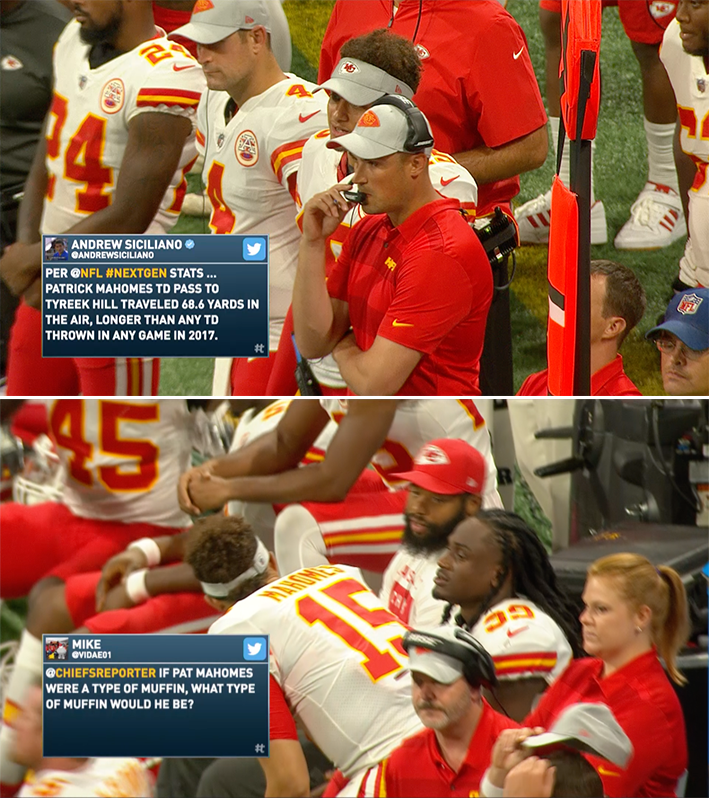 Bringing Fans Behind the Scenes in Baltimore
Meanwhile in Baltimore, the Ravens brought their fans closer to the team by showcasing content posted by their players throughout the preseason. In this example, they displayed Eric Weddle's social feed and highlighted a post in which he had his kid write "I will follow the rules" over and over again. Though it seems like a simple 30 second segment, features like this where you're able to humanize the players on the team and remind fans that these athletes are people just like you and me can be extremely powerful.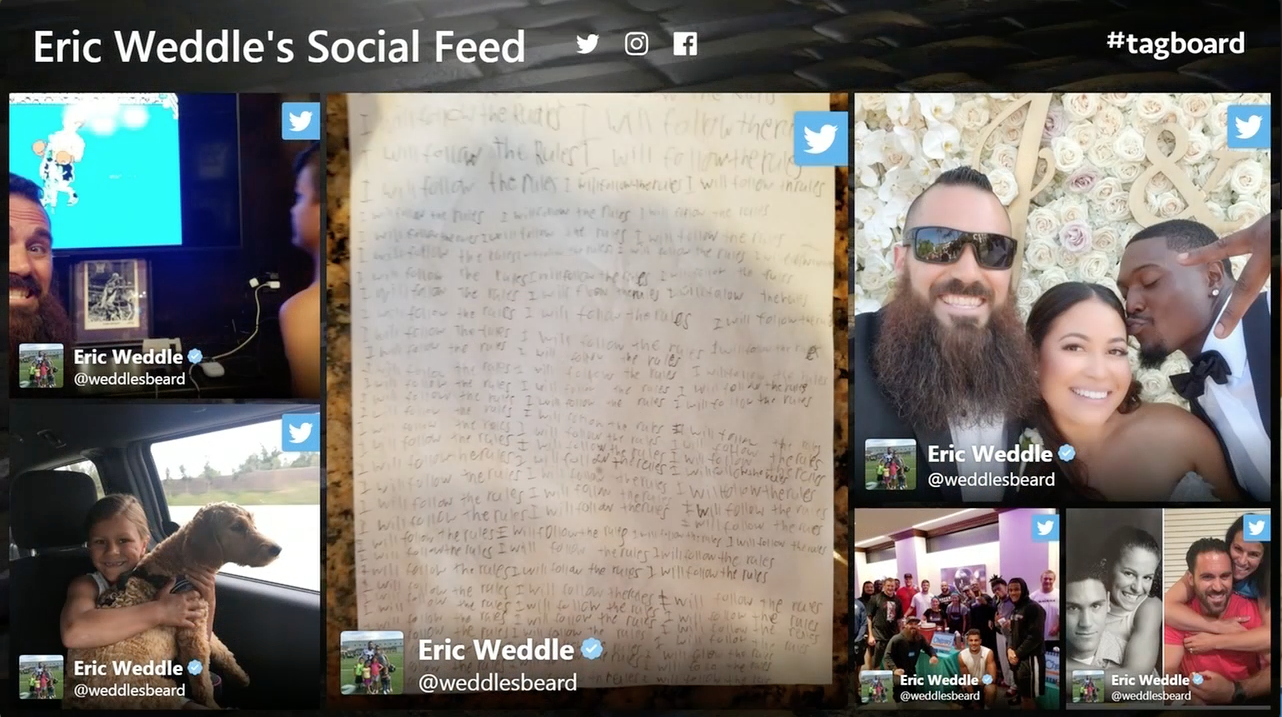 Sponsoring Social in Seattle
Who needs commercial breaks when you have Tagboard? The Seahawks took to social with a sponsored display to fill time on their training camp Periscope and it was looking .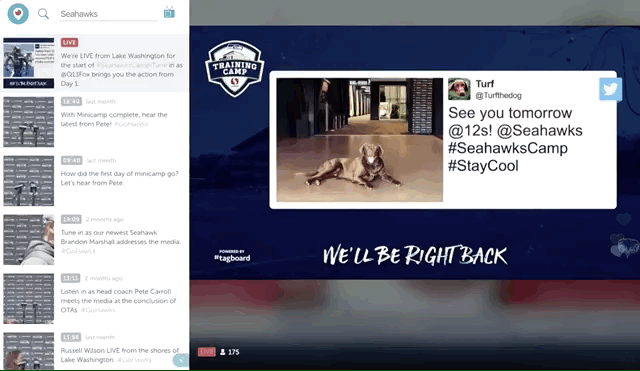 To wrap up preseason, I had the privilege of joining the Vikings digital team in Nashville to produce the 2nd annual #Minnesocial broadcast. From ticker comments and lower third questions for the booth, to Snapchat stories and fans checking in on the Heatmap, it was the perfect example of how you get your fans excited about week 4 of preseason. More to come on this in a future post!
Web & Mobile Properties
Now let's shift gears and check out what teams are up to on their digital properties. Regardless of what you do in venue or on broadcast, web embeds are a fun and easy way to bolster the conversation online or simply showcase the incredible content your digital team is pushing out. Every campaign should have a hashtag, and every hashtag should have a Tagboard embed to promote it.
Family Fun in Oklahoma
Take the Oklahoma Sooners for example; they not only integrated Tagboard throughout their site to show off all of their own content, but they also continue to come up with fun fan-centered campaigns to drive engagement with their younger audience. If you take a look around soonersports.com, you'll find content from all sports embedded onto the homepage, while each sport-specific page shows posts only relevant to that page. Love this website redesign!
The creators of quite possibly the cutest tagboard embed last year (#MyFirstOUGame featuring nothing but adorable babies), OU was back at it again this year with their #SoonerSketches campaign promoting submissions from all their young fans. Turns out they have some great little artists over in Norman!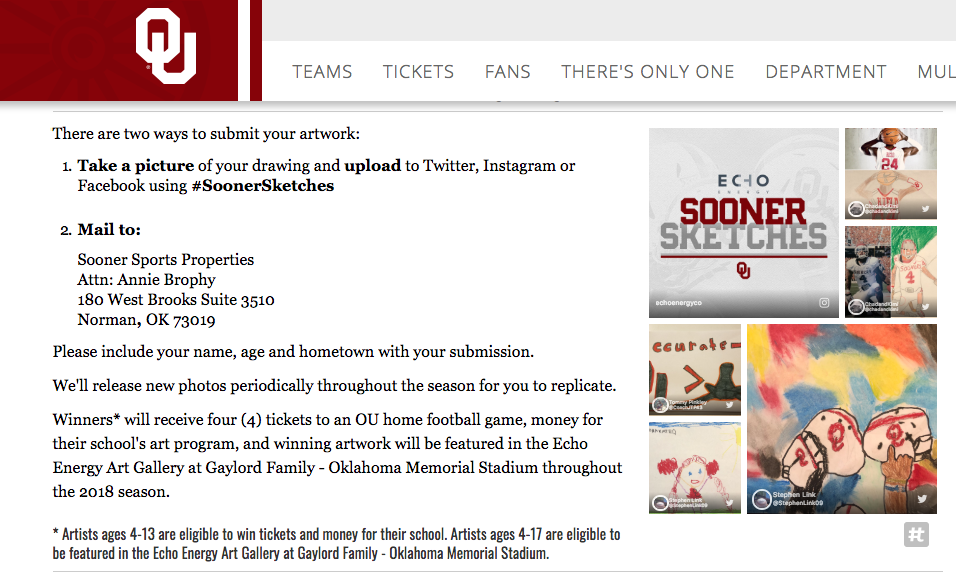 Challenge in Carolina
Hopping back to the NFL, the Carolina Panthers ran a fan-favorite campaign coined #PanthersLogoChallenge leading up to the season as a prelude to unveiling their logo on the field at the 50-yard line; the first time in 23 years that the logo has been on the field. The campaign encouraged fans to submit photos of the Panthers logo everywhere in an effort convince new owner, David Tepper, to put the logo on the field, and boy did it work! Tepper himself was found checking out the submissions on Tagboard, and eventually he gave in.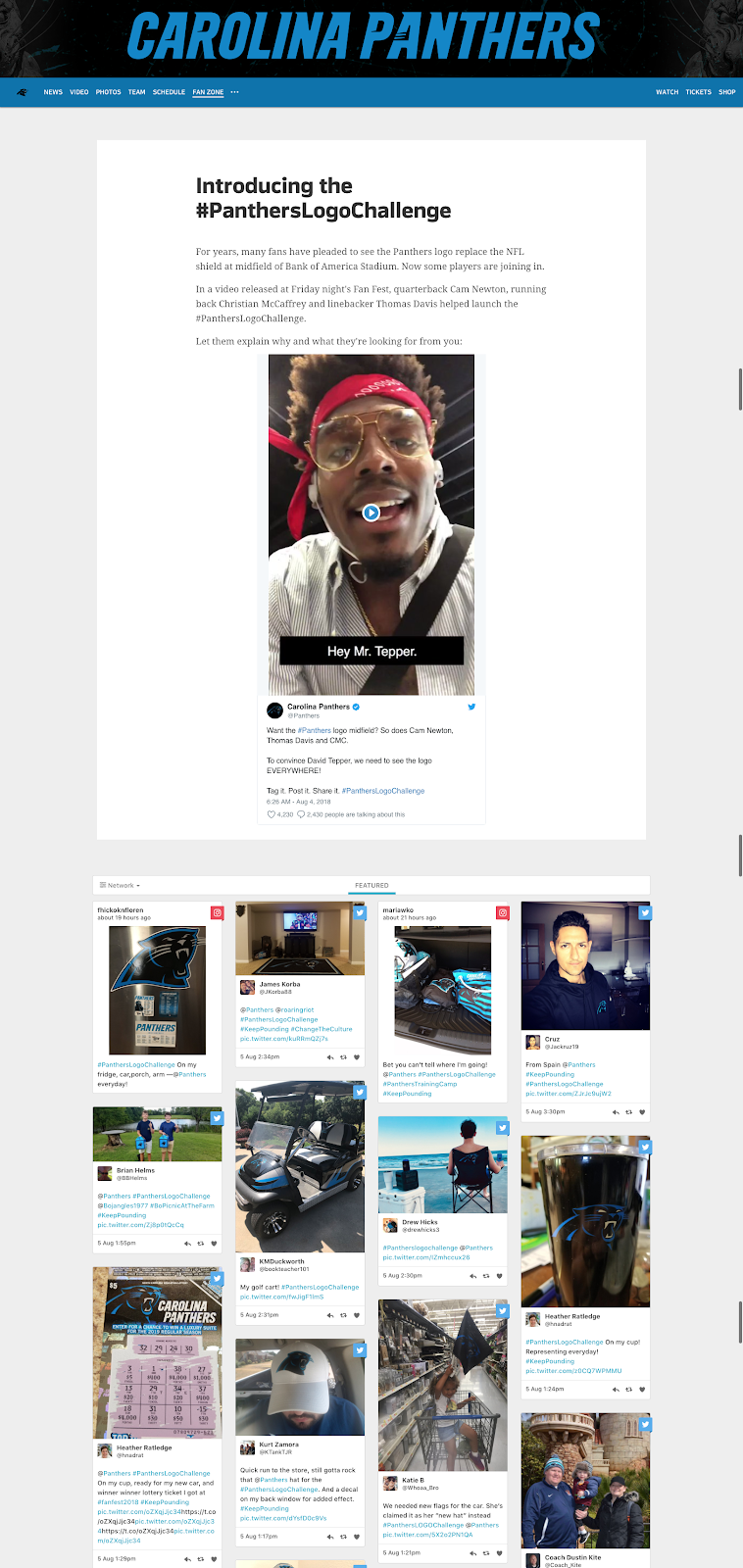 Two quick takeaways from this campaign:
It's important to find creative ways to get your fans involved and make them feel like they have an impact. This is perhaps the perfect example of how to give your fans a voice since it concludes with a payoff that all the fans contributed to.
It's one thing to promote a campaign on social, but having a place to collect and display the submissions will always help give it more lift. Every hashtag campaign needs an embed remember?
Stadium Displays
Though I love the innovation and creativity our partners continue to show on broadcast/digital, it wouldn't be right to end this blog post without a few badass stadium displays. An oval screen; every designers dream right? Not quite, but hey we made it work!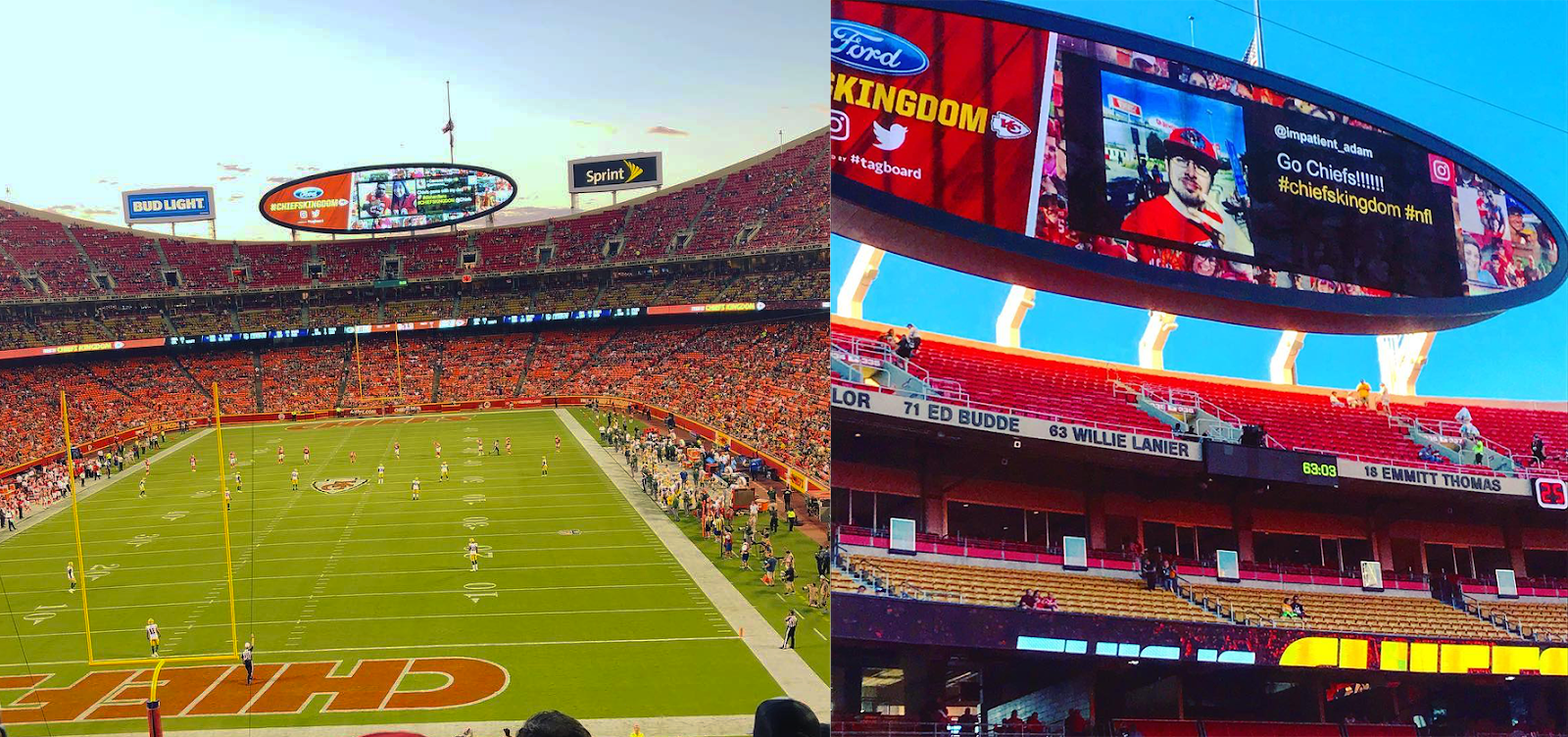 Love the simplicity of this design and the emphasis on the fans themselves!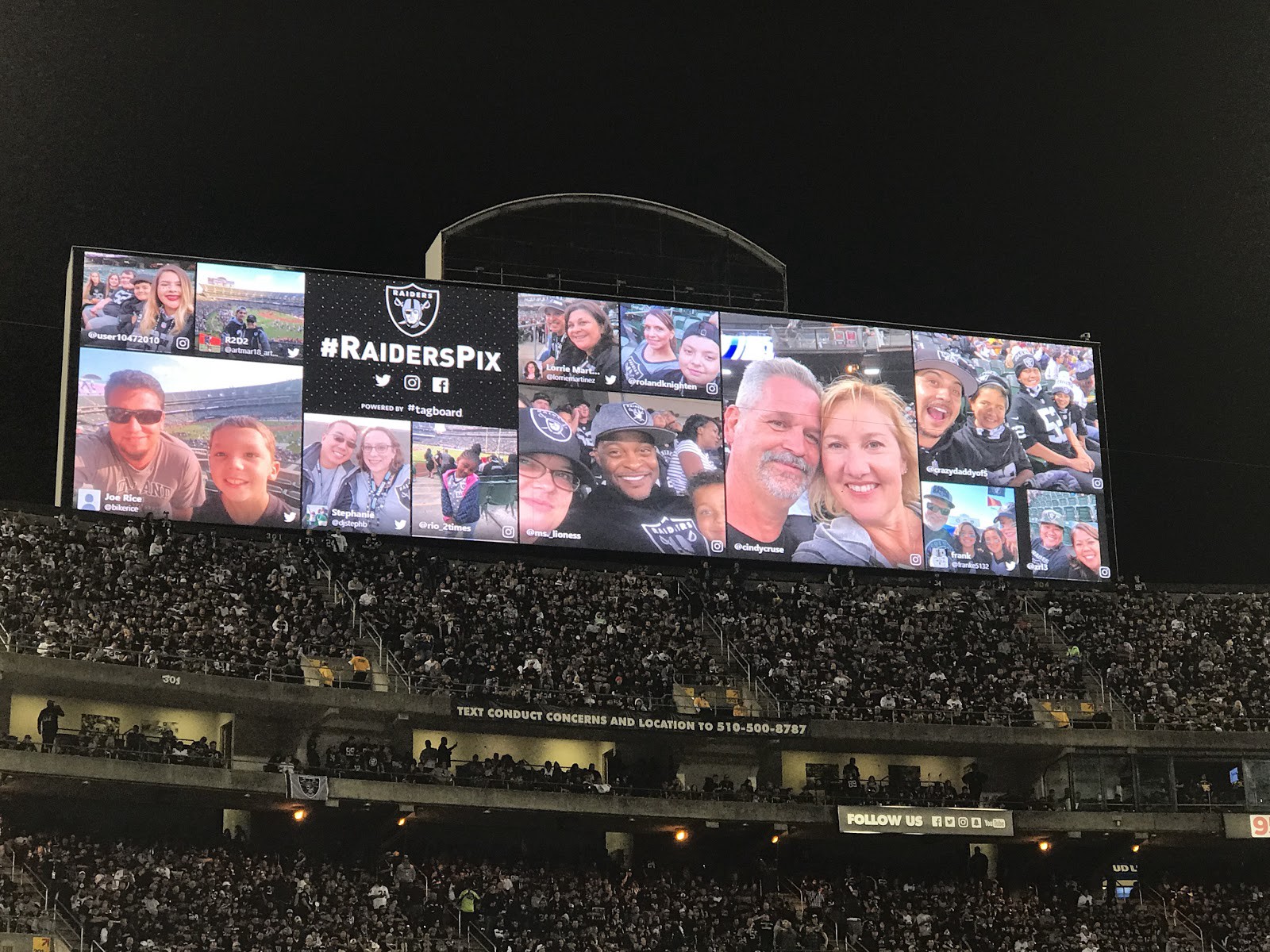 Find yourself in an absurd 6 hour rain delay? A little fun with fan Snapchat content can help fill the time…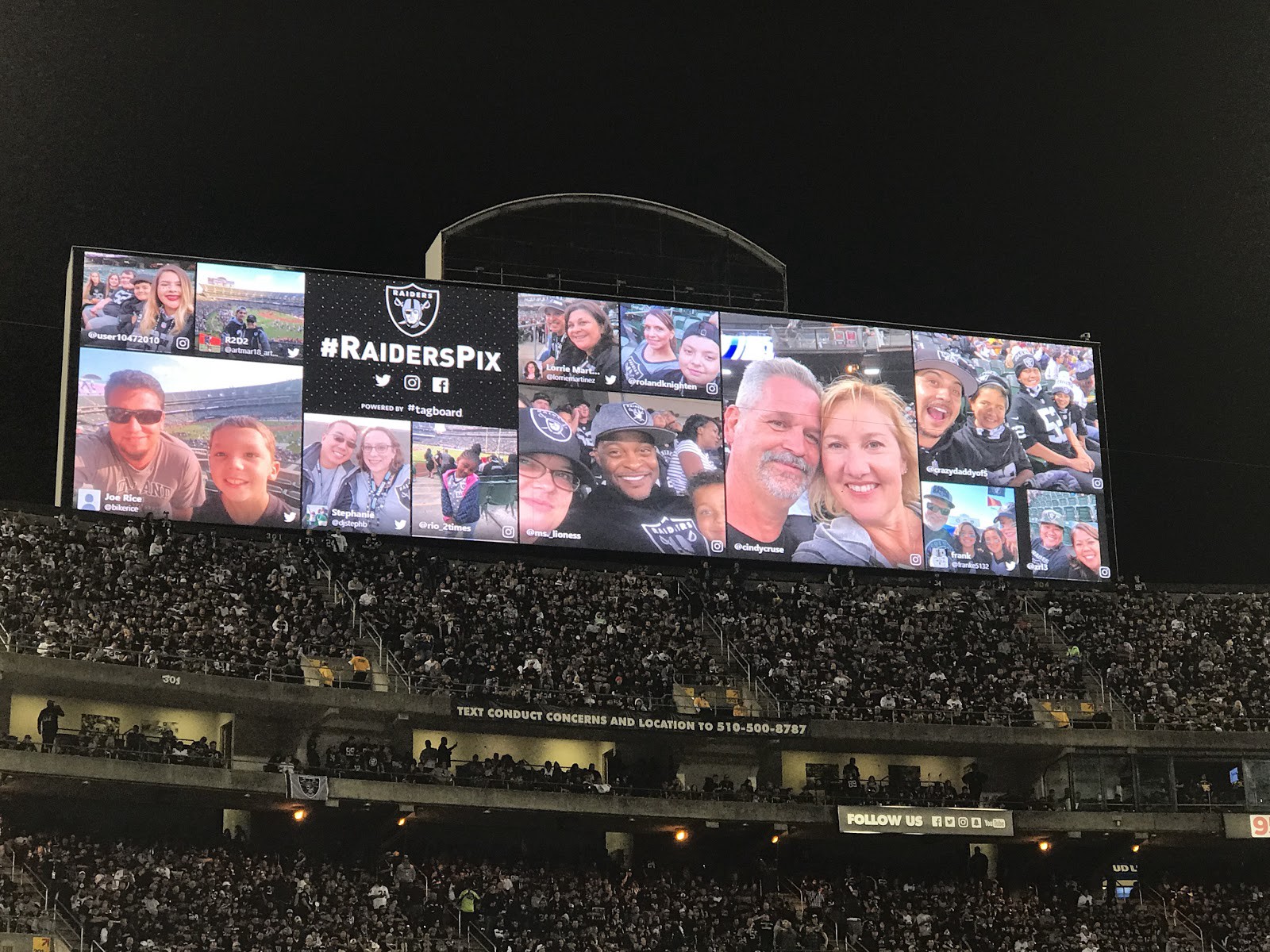 Tagboard displays come in all shapes and sizes! If you have the ability to break up your screen into different sections like this, we can find a way to plug content in there.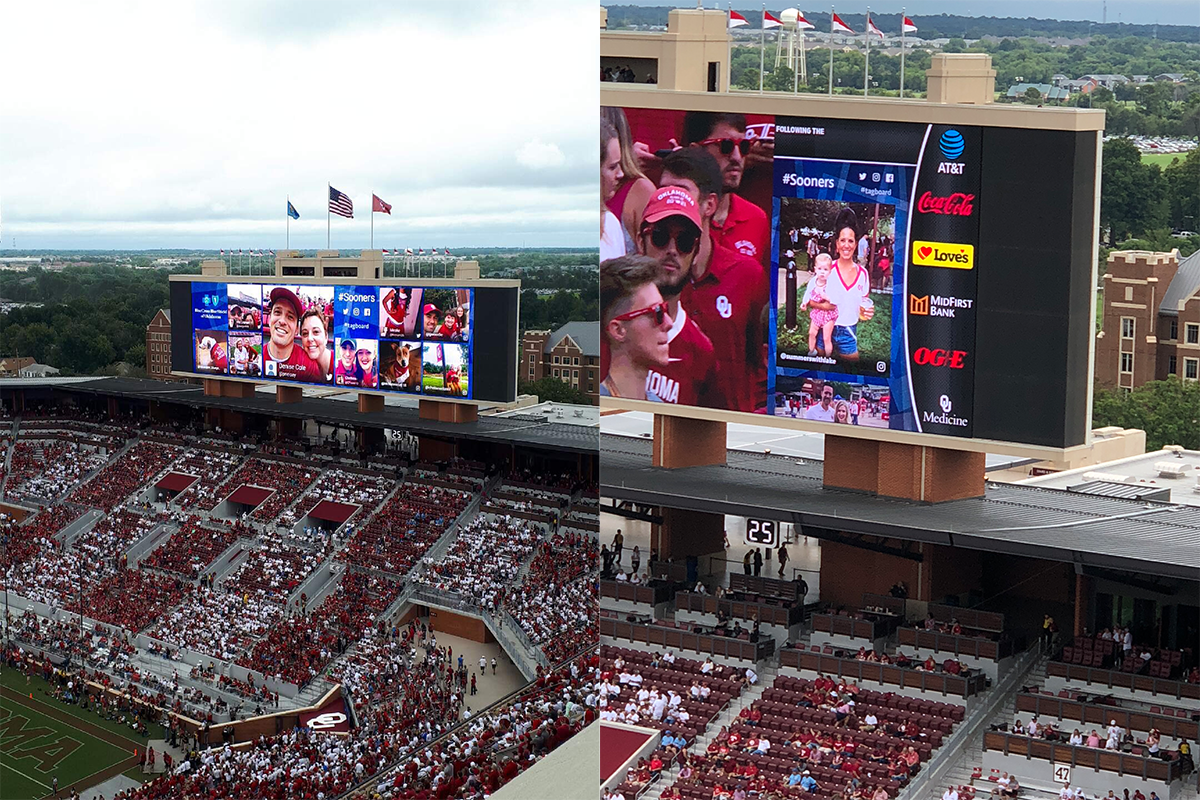 Okay just a few more I swear…Lets rapid fire through these.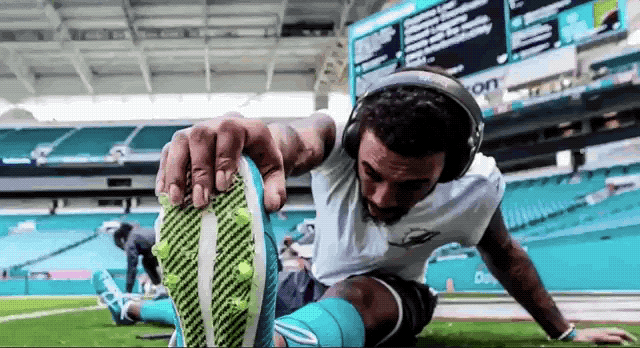 Though football season is certainly one of the busiest times of the year for me and the sports team here, it's also my favorite time because we get to help contribute to these incredible campaigns.
If you have an upcoming social campaign or live stream in mind, let's connect and brainstorm some new ways to promote it and improve the overall performance with the power of display!